So the summer holidays are over and it's back to work we go. However, in the world of dating, the fun never ends with plenty o' things for you and your date to go see or do all year round. The sun is still shining (sometimes), the nights are still light, so there is lots of al-fresco fun to be had. Here are out top events for September…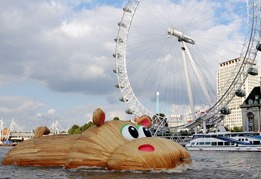 Totally Thames
When? Tuesday September 1 to Wednesday September 30
Where? Various, see website for more info
What? This 30-day festival celebrates everything river-related. You can expect arts, river regattas, rallies and races and plenty of opportunities to walk along the rover holding hands. Highlights include The Clipper Round The World Race start on August 30 at Tower Bridge, where 12 race yachts will start their 40,000 miles adventure; Music by the River, a series of concerts at riverside venues; and City Talks, a series of talks about the river and its relationship with London.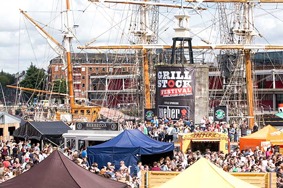 Grillstock
When? Saturday September 5 to Sunday September 6
Where? Chestnut Field, Forest Road, Walthamstow, E17 4JF
What? Are you a fan of BBQs? Well this is possibly the biggest meat fest you have ever seen. An export from the US, Grillstock sees a 'King of the Grill' competition, where dozens of competitors from all over the world will light their coals to compete in a US-style low 'n' slow Barbie. There are also performances from 25 bands and DJs, including Fun Lovin' Criminals, Grandmaster Flash, Razorlight and Cuban Bros, festival bars delivering beer from Brooklyn Brewery, eating competitions, fire eaters and BBQ masterclasses. We're in!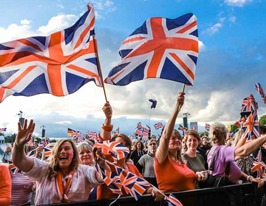 BBC Proms In the Park
When? Saturday September 12
Where? Hyde Park, W2 2UH
What? The last night of The Proms season is hosted by Sir Terry Wogan and features an array of musical stars, including Russell Watson, Beverley Knight and Matt Cardle and Alison Balsom. The end of the event culminates with a live link-up up the Royal Albert hall, which signals the end of the annual season. Take a rug, picnic and some bubbles and cosy up under the stars.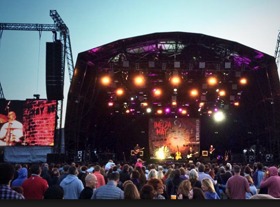 OnBlackheath 
When? Saturday September 12 to Sunday September 13
Where? Blackheath, Shooters Hill Road, SE3 0TY
What? With a main arena featuring performances from the likes of Elbow, madness, Manic Street Preachers, Kelis, Anna Calvi and Laura Mvula, there will be something for everyone to rock out too. There is also a Food Village, housing a food demonstration stage, pop up stalls and street food, celebrity chefs and a Chef's Club banquet, hosted by John Quilter aka The Food Bucker. If you're an arty type, watch out for the roaming performance artists, interactive street theatre and site art installations.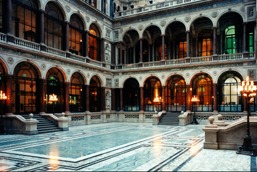 Open House London
When? Saturday September 19 to Sunday September 20
Where? Various, see website for more info
What? This is the capital's largest exhibition of art and design, opening up over 800 venues to the general public who otherwise wouldn't normally have access such as government buildings, homes, historic sites, educational establishments and more. In it's 23rd year, 2015 features new additions to the line-up, including an eco-home in Ealing, Hackney's Timber Buildings and the Leadenhall Building aka The Cheesegrater. Best of all – it won't cost you a penny!
You planning on heading to any of these events? Tell us @lovestruck
Enjoy these date ideas? You may also like:  Top 9 Secret Selfie Dates
Tweet