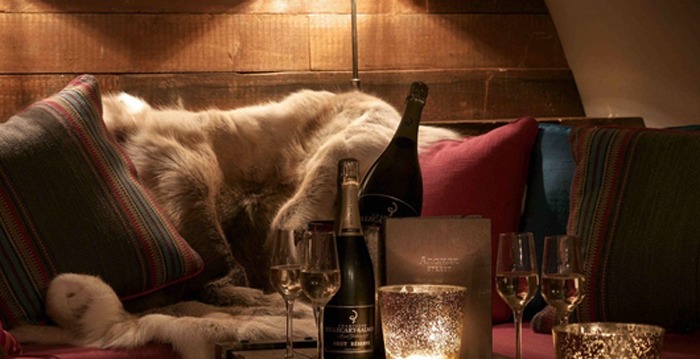 Pop-up restaurants can make really fun and original date venues but wintery, festive alpine themed pop-ups? Yes please! A bumper crop has sprung up in locations all around the capital so for those not heading to the snow for the holidays, dust off your lederhosen and raise your Glühwein to some of the best alpine pop-ups in town…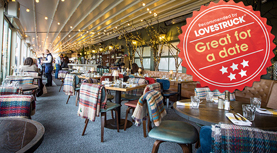 Le Chalet
Running until late February, Selfridges has transformed its rooftop into an alpine pop-up restaurant, Le Chalet. The delicious, mountain-inspired menu features rotisserie classics, mulled wine and festive treats, alongside a crab and shellfish bar. Relax among the firs and tuck into raclette, lobster macaroni, apple strudel and custard and deep fried frog's legs. Drinks include 'choctails', including Choc-Work Orange and Double Choc. Mmm!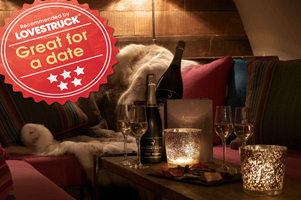 Piste
In the heart of Soho is another Alpine retreat aiming to offer an authentic après-ski experience, with the wooden décor laden with antique skis, snowshoes and welcoming sofas. DJs will be spinning tunes and there will also be a themed fancy dress box, complete with lederhosen, goggles and the odd pair of ski boars if you fancy switching up you look for the night. Enjoy a variety of snow-inspired cocktails and let things head downhill – in the best way possible, or course!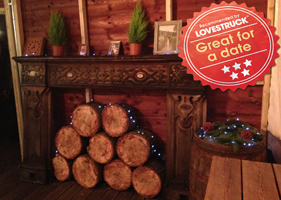 Skylodge
Since its inception in 2011, Skylodge has popped up in a different location and this year it is at Hackney Empire. Inspired by Germany's creepier folk tales, you can expect an off-the-wall immersive drinking and dining experience, including fairy tale inspired cocktails, live music and Grimm Games. Dress like a princess or a frog and get booking. It runs until late January 2015.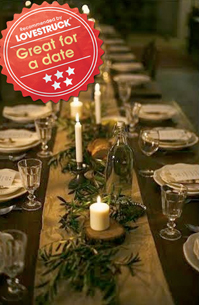 Enchanted Nordic YuleFes
Running until December 22 is a fairy-tale wonderland housed in a private studio in Shoreditch. Split into two parts – lunch and dinner – you can expect a welcoming Christmas cocktail, followed by a Nordic-inspired festive feast, games and treats, dancing and 'unbridled tomfoolery'. There are also late night tickets available for cocktails and Scandi-style fun.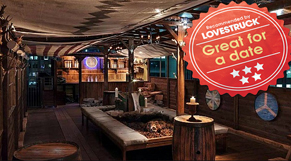 Situated within Skylounge, the fab rooftop bar on the DoubleTree Hilton in Tower Hill is the new outdoor terrace with heaters, sheepskin throws and a vodka bar. With views of Tower Bridge, The Shard and The Gherkin, the venue offers guests vodka cocktails and Scandi-style food. Order a bespoke winter cocktail, such as a Glapsvidr, served with Aperol, passion fruit puree and apple juice; a Ginnarr, with orgeat, lime juice, passion fruit and pineapple juice, or a Hrafnass; with lavender syrup, blueberry syrup, lime, apple juice and soda.
Will you be cosying up at one of these pop ups? Tell us  @lovestruck
Tweet