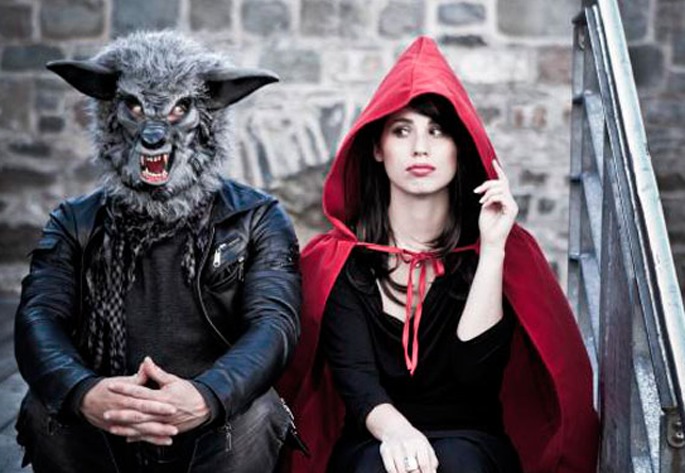 Halloween is one of our favourite nights of the year to wrap ourselves up in toilet rolls, paint our faces and scare ourselves silly. It is also the perfect time to put yourself out there when it comes to asking that special someone on a date or if you are in the early stages of a new romance, matching fancy dress outfits or a chill-fest where you cling onto each other for dear life is just the ticket. Plan well people – that cat onesie simply won't cut it! Here are some of the best Halloween events in the capital for you to enjoy: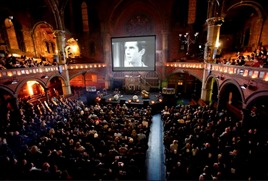 Chills in the Chapel 
When? Union Chapel, Compton Terrace, N1 2UN
Where? Friday October 30 and Saturday October 31, 6.30pm
What? Following a sold out event last year, Union Chapel is hosting two nights of classic horror flicks – 'Escape From New York' on October 30 and a medley of the 'Halloween' series on October 31. Alan Haworth, who composed the original scores to the film will be performing live, followed by a special live set to include the we-working of the score incorporating modern electronic technologies and new beat. Set in the Grade 1-listed building the atmosphere is sure to be suitably spooky. The film starts at 7.45pm and there are post-show balls. Fancy dress is encouraged!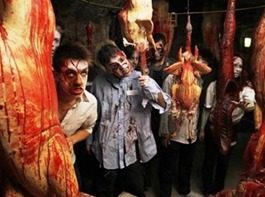 Phobophobia
When? Saturday October 24 to Saturday October 31
Where? London Bridge Experience and London Tombs, 2-4 Tooley Street, SE1 2SY
What? This annual adult-only Halloween event brings your face to face with your darkest fears. 2014 saw 14,000 scared witless with guests being locked in cages, being held up at gun point and robbed. This year, 'The Freaks' – a close-knit family are the centre of the work. Prepare yourself for a dark and twisted adventure and as the show advert says, "If you are a big baby and easily offended, it's probably best you don't come here." We dare you…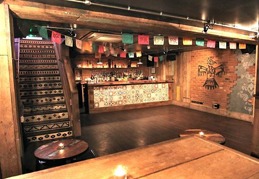 El Patron's Day of The Dead
When? Saturday October 31
Where? El Patron, 141 Upper Richmond Road, Sw15 2TX
What? Feeling brave? A Halloween-inspired menu will see delicacies such as glazed scorpions, marinated cockroaches and dried worms on the menu, washed down with a special cricket-infused cocktail. Guests are invited to dress up for the occasion there is make-up artists on-hand to give your face a Halloween makeover.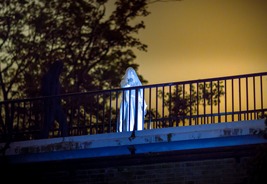 Fancy Dress & Halloween-Themed Canal Ghost Walk
When? Saturday October 31, 6pm
Where? Meet by the towpath by Westbourne Terrace Bridge, W9 2PF
What? This spooky walk will see you guided along the towpaths of Little Venice, while being entertained by tales of ghosts, ghouls and all things Halloween-related. Enjoy!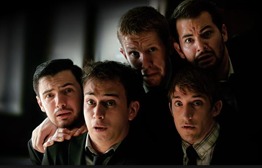 London Horror Festival at Etcetera Theatre 
When? Sunday October 11 to Friday October 30
Where? Etcetera Theatre, 256 Camden High Street, NW1 7BU
What? The UK's biggest festival of live horror performance returns for a fifth year and brings together more than 10 different theatre companies. The festival includes a launch cabaret night, film screenings, Zombie weekends, mind reading and psychic predictions, midnight performances and a short horror play competition.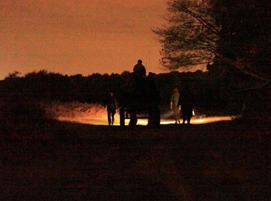 Horse-drawn Halloween Rides
When? Tuesday October 27 to Friday October 30, 6pm, 7pm or 8pm
Where? Richmond Park, Kings Road, TW10 5HS
What? Huddle up with a date under a blanket with a glass of gin in one hand (and hopefully your date's hand in the other) and explore Richmond Park in the dark. Your guide will tell you all about the history of the park and the highwaymen and ghosts that live on the grounds, including the story of a gruesome Victorian murder just outside the park walls, which was solved in 2010.
Pick Your Own Pumpkin
When? Saturday October 10 to Saturday October 31
Where? Pick Your Own Pumpkin, Cheeseman Green Lane, Sevington, TN24 0LL
What? Based in near Ashford in Kent, this pumpkin farm opened last year and is the perfect place to go with your date to find the biggest or ugliest pumpkin for carving. Pull on your wellies and get picking!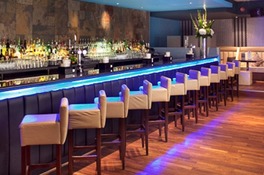 Lovestruck does Pause Bar Halloween Party 
When? Friday October 30, from after work until closing
Where? Pause Bar, 80-84 Leadenhall Street, EC3A 3DH
What? No Halloween would be complete without one of our legendary Halloween Laissez-Faire events. There's no entry free, no nametags and no rules. No 'body' to go with? Just grab some friends, grab a drink at the bar with a red straw and get chatting.
Looking forward to some spooky lovin'? Tell us @lovestruck
Tweet