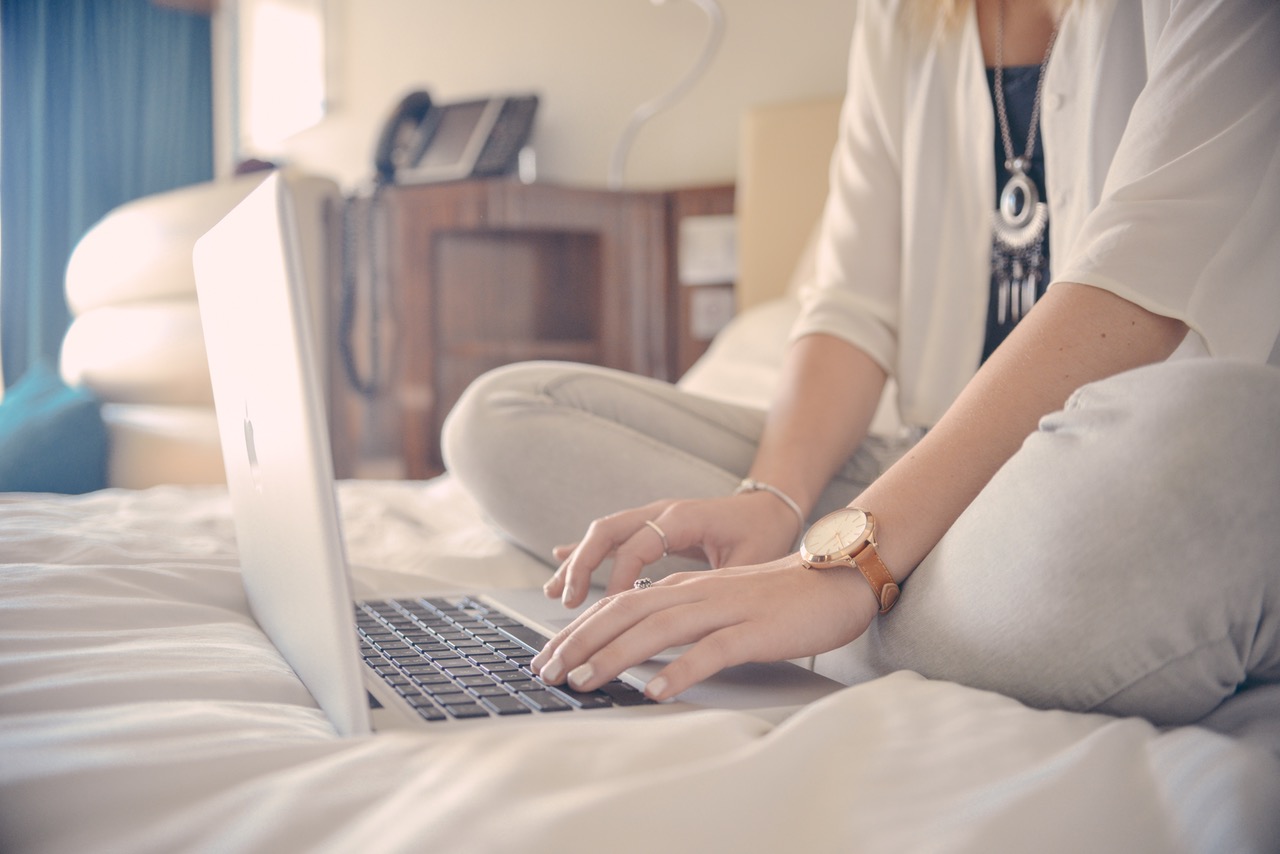 You've studied their profile, you like what you see and now you want to message them. OK. Easy right? Here goes. 'Hello', no, 'Hi', no, 'Hey' er…help!
Chillax, we've got the do's and don'ts of writing that all important first message nailed:
Tip 1: Get straight to the point
The world of online dating doesn't differ from offline as much as you might think but you've the added bonus of already knowing something about that person from their profile, and unlike someone at a bar, you know that the fact they are online dating means they are single, receptive and expecting to be asked out. They know why you're messaging them so keep first messages shortish, upbeat, not too intense, desperate or negative. Don't beg. People hate that. Heads up: according to the latest research, first messages between 61 and 69 characters get the most replies.
Tip 2: Be literate
Even if you're fluent in 'netspeak' please don't do dis for your first message. Avoid bad grammar, bad spelling and slang:  'ur',  'u', 'r', 'ya', 'luv', 'wat' and 'realy'  are out of place in a first message. 'Haha' and 'Lol' are, however, a happy exception to the rule – as these words convey a positive message and you'll come across as….positive too. You got this. Emoji's are fine, they help convey how you feel  but don't over do them! It's not the little icons they want to date…
Tip 3: Don't mention how hot they are

We like complements, everyone does but not in a first message, it's creepy. Research shows words such as 'sexy', 'hot', 'beautiful', 'cutie' – will get a less than a 28% response rate. More neutral compliments work best – 'that's cool', 'fascinating', 'awesome', 'it's nice that' usually get a higher rate response.
Tip 4: Bring up specific interests
Common courtesy still works for most, "Hi, how are you? How's your weekend going?"  You've casually asked a few questions which means you have a higher chance of them replying to you. To up your chances of a response further, ask a few more questions about what's written in their profile ie: 'I'm curious what…', 'noticed that', 'good taste', 'you mention' – will guarantee you an above 40% response rate.
Tip 5: Be modest & polite.

Guys, us women are suckers for a slightly bashful boy. Words such as 'awkward', 'sorry', 'apologise', 'kinda', and 'probably' attract women quicker than a wasp to a jam jar. They can't resist. Yep, being polite and goofy to some extent might actually get you a date fellas as we think it's cute and endearing and it makes you sound trustworthy. Be polite but apparently, never use the word 'please',  please. 'Please can you date me' smacks of desperation. It is confirmed that less than 23% messages containing 'please' get a reply.
Save
Save
Save
Save
Save
Save
Save
Save
Save
Save
Save
Tweet