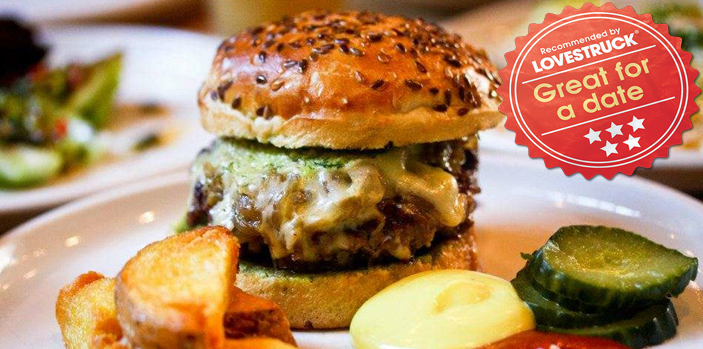 There is no denying it. Sometimes only a hearty, juicy burger-filled bun will do. No longer a sorry excuse for a cow's bottom hidden in a soggy bap, the humble burger seems to have reinvented itself into something far classier with delicious gourmet varieties available that are created to offer you all important date-cred with maximum burger satisfaction.
Here are our top burger date choices in the capital. Mayo? Ketchup? Bacon? Cheese? Coleslaw? All of the above please?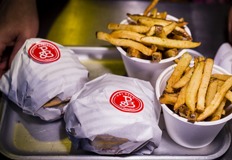 Promising a "truly memorable burger experience" Patty & Bun, which has two restaurants in James Street and Liverpool Street, promises the ultimate burger where every burger, bun and topping has been analysed right down to the last slice of lettuce. Favourites include the Ari Gold Cheeseburger with beef patty, cheese, lettuce, tomato, pickled onions, ketchup, smoky P&B mayo, brioche and the Hot Chic burger with marinated buttermilk fried chicken, spicy slaw, pickled cucumbers, lettuce, garlic aioli and brioche.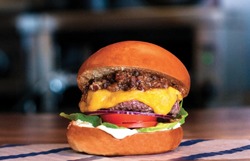 Boom Burger
Located on the Portobello Road and founded by a young Jamaican born chef, Boom Burger offers up some seriously interesting choices, including Jerk Boom – jerk chicken with friend plantain and mango and pawpaw sauce and Fish Boom – pan-fried red snapper with rocket escovitch sauce and jerk mayo. The bar is often as busy as the restaurant and you can expect Caribbean tunes until late!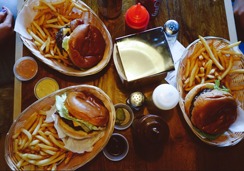 Tommi's Burger Joint
With homes in Marylebone and on the King's Road, Tommi's has been hailed by the critics as a "kiss-ass burger joint". The menu is all about simplicity – the beef is supplied by H G Walter, the bun is a good 'un and the toppings are up to you. You can upgrade to a steak burger, or opt for a veggie one served alongside shakes, beer or wine. The vibe is ultra-casual but the burgers are exceptional.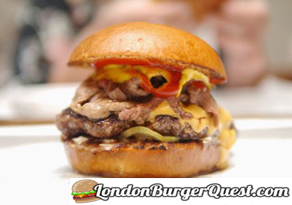 Dip & Flip
Have you ever considered having a burger dipped in gravy? Well here's your chance. Tucked away near Clapham Junction on Battersea Rise, Dip & Flip serves up its burgers and fries with a small bowl of gravy alongside it. Expect the normal suspects – beef, cheese, bacon cheese – or a green chilli cheese option and beef, lamb or fried chicken sandwiches. Don't forget to dip!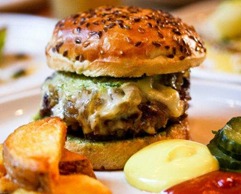 Elliott's Café 
Based on Stoney Street, near Borough Market, Elliott's burgers also rank some of the best in London. The 8oz beef patty is from The Ginger Pig butchers and cooked medium-rare and toppings include mellow beer-braised onions, grated and aged Comte cheese and dill pickle butter – all dished up with fried potatoes. If that description has not got your taste buds itching to try it, then you must be off-colour (yes, call the doctor, right now!)
Are you a burger fiend? Which burger places would you recommend? Tell us @lovestruck
Tweet