Are you bored of taking your dates to the same restaurants? 2015 has already seen a host of new eateries popping up all over the city so always with romantic venues in mind, we try and keep our finger on the pulse for fresh new eateries. Impress your date with these top five!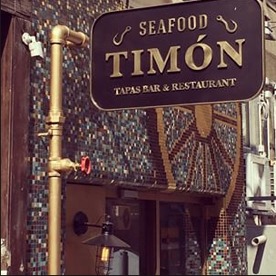 Timon
Inspired by the seafood cuisine of two coastal cities in Spain – San Sebastian and Barcelona, this new tapas restaurant opened just last month and is a great choice for casual dining. The Executive Chef Jordi Alcaraz handpicks their seafood every morning at the local market to ensure freshness and combines the produce with vegetables from Spain to create a unique dining experience. Signature dishes include grilled squid, octopus with sweet potato foam, slow-cooked chorizo and spicy clams. There is also an extensive drinks menu, including wine, cava, champagne, sangria and gin, so if seafood isn't your thing, this is still makes a great venue for a drinks date.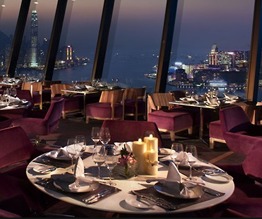 The Grand Buffet
Offering the most magnificent views of the city, The Grand Buffet is located on the 62nd floor of the Hopewell Centre and revolves 360 degrees so you will never get bored of the incredible vista. Offering food from all around the world and using only the freshest ingredients, it is known for it's "a-la-minute buffet" concept where the food is cooked right in front of guests in small portions, so that the food experience is more like a restaurant than a buffet. Opened just last month, it is already proving very popular!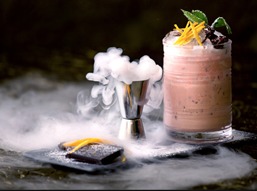 Alibi
Designed as a "social and gathering hub", the laidback and chic Alibi is located on the fifth floor of the Langham Place Hotel and offers a wine wall, award-winning mixology and creative dishes. The all-day menu focuses on seasonal sharing platters, canapés, iced seafood, charcuterie, cheese and a selection of desserts. We also recommend one of the signature cocktails – The Alibi – a strong concoction of Talisker Whisky, Pimms, Sloe Gin, Drambuie and Montenegro bitters.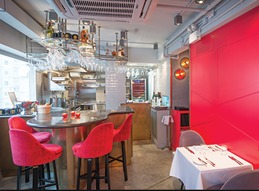 La Table de Patrick
This is the latest opening by celebrity chef Patrick Goubier is based on the sixth floor of a commercial building in Soho. The 28-seat intimate restaurant brings the best of French "cuisine bourgeoise" where diners can see the chef's team work in the open kitchen. Signature dishes include the foie gras trio, or try new variations based of favourites like scallops, lobsters, duck confit and beef fillet. The menu changes seasonally but you can expect generous portions and excellent service.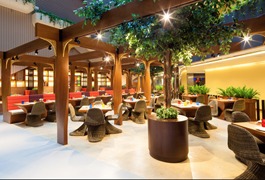 Amazing
The City View's new Thai concept restaurant has a gorgeous garden setting, with a stunning skylight. Freshly prepared dishes are based around five flavours – sweet, sour, bitter, salty and spicy and cooked in the open kitchen.  If you are after fresh air and fabulous food, this is a great find.
Do you have other new eateries you could recommend? Tell us @lovestruck
Tweet