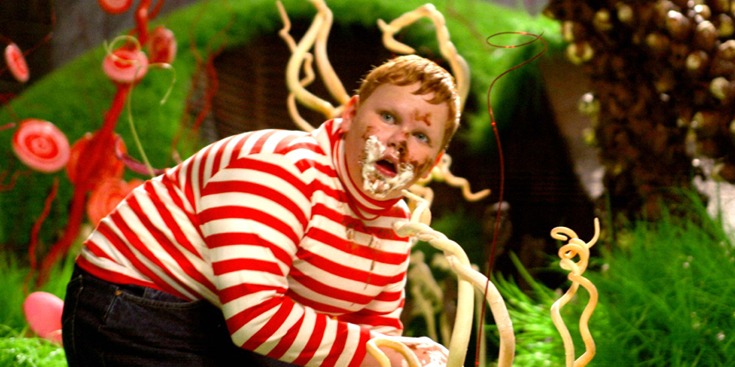 Lovers of chocolate rejoice! Chocolate Week runs from October 12 to 18, so you officially have a free pass to indulge in the brown stuff as much as you wish. And being a proven aphrodisiac, chocolate-related events make the perfect dating destination for you and a partner – new or established. Here is our round up of all the best choc-related events, so loosen your belt buckle, switch off your mobile and dig in.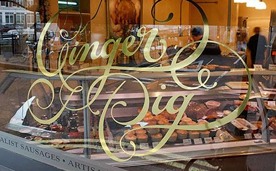 Meat and Chocolate Pairing with the Ginger Pig
When? Friday October 12, 7pm to 9pm
Where? Rococo Chocolates Marylebone, 45 Marylebone High Street, W1 5HG
What? Fancy a chocolate-date with a difference? Rococo are collaborating with the Ginger Pig butchers, to offer customers a special pairing workshop, where different cuts and cured meats such as Parma ham or roast beef will be expertly matched with award-winning chocolates.
When? Kicks off on Thursday October 15, 4pm
Madagascan 'Fair for Life' chocolate brand Madecasse is teaming up with London brewery Tap East to celebrate Chocolate Week to create an exclusive chocolate beer. Tap East Head Chef Jonny Park will be blending beer with Madagascan cocoa – considered by many to be the best in the world – with beer to create a unique drink. The first pints will be pulled at 7pm and there is also free chocolate tasting and a beet and chocolate matching session.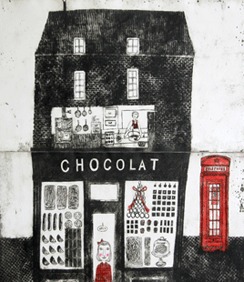 The Chocolate Museum
When? Open Wednesday to Saturday, times vary, see website
Where? The Chocolate Museum, 187 Ferndale Road, SW9 8BA
What? Did you know there was a museum dedicated to chocolate? Established by Isabelle Alaya, a French artisan chocolatier who started her own brand, Melange Chocolate, in the UK in 2008, the museum celebrates all things chocolatey. The collection encompasses a huge range of objects and memorabilia, while the café offers traditional and flavoured hot chocolates, dark and white chocolate cakes and samples. There is also a regular schedule of events, such as chocolate truffle-making workshops and chocolate and wine tasting evenings.
Chocolate Week at Coq D'Argent
When? Monday October 12 to Sunday October 18
Where? No. 1 Poultry, EC2R 8EJ
What? Coq D'Argent are celebrating Chocolate Week with a special four-course set menu, where chocolate is the focus. Dishes include roasted quail, celeriac, prunes and coco nibs, a haunch of roe deer, parsnip puree, poached pear, cranberries and cacao sauce and bitter chocolate and coffee fondant and cappuccino ice cream.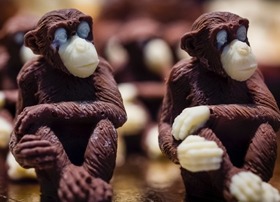 The Chocolate Show
When? Friday October 16 to Sunday October 18
Where? Olympia, Hammersmith Road, London, W14 8UX
What? The grand finale of Chocolate Week brings together over 60 British and international artisans, iconic brans, cocoa experts and chefs to celebrate chocolate. You can indulge in fine chocs, attend live demos, talks and tastings, try and educational workshop and even head to the healthy chocolate area when you feel you've overindulged. The event finishes with a fashion show, which sees the finest fashion designers and talented chocolatiers work together to make outfits entirely made of chocolate.
An Evening With Paul A. Young (no, not that one)

When? Tuesday October 13, 6pm
Where? Paul A. Young. 143 Wardour Street, W1F 8WA
What? Spend an evening with master chocolatier Paul A. Young, who will guide you through the world of fine chocolate, from bean to bar including single bean varieties and rare unique chocs. Then you will be intrusted how to make your own bar flavoured to your individual tastes.
Do you have any chocolate-related events to share? Dairy Milk or Galaxy? What floats your chocolate boat? Tell us all @lovestruck
Tweet