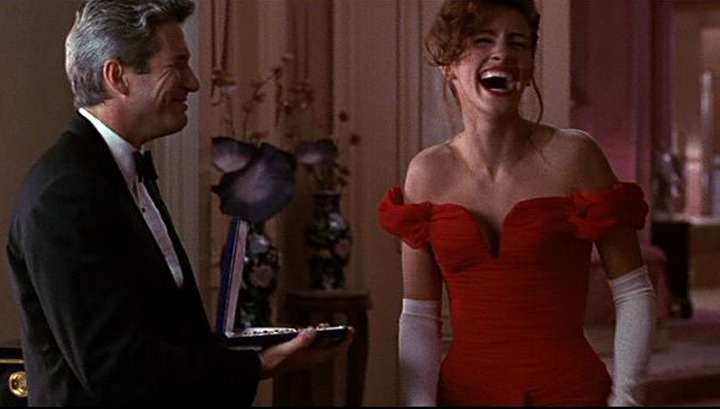 Wow, so it's 25 years since the iconic flick Pretty Woman hit our screens, starring the fabulous Richard Gere and Julia Roberts. Charming audiences with a tale of unlikely love, big laughs and wonderful duo, it instantly became a modern-day Cinderella tale.
During a recent reunion on the Today Show, the cast revealed that it wasn't even meant to be a rom com and was originally scripted as a dark tale called '3000' and only really happened because of a post-it note. Whatever the original idea, it was huge hit and stands as one of the best classic rom coms of all time.
But did we learn anything about dating from the movie? Does it hold up 25 years on? We think it offered up a few gems, here they are!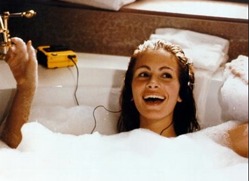 1. Be yourself: Vivian belted out Prince in the bath, yellow Walkman perched on the side and just didn't care. She then did the famous whoop whoop whoop!' arm circle at a Polo match…and shocked Edward when she spat out her gum on the street. Today you'd be fined for that and it's a tad vulgar anyway, but these demonstrate a great rule when it comes to relationships: the right people will love you for who you are or move on. "The bad stuff is always easier to believe." Vivian bares her soul to Edward who replies, "I think you have a lot of special gifts." This again reinforces the fact the right person will only see the good in you.
2. Give people a chance: Ok, so it's unlikely the romance between Edward and Vivian may ever had happened if he had been able to drive that Lotus properly, but even after their strange encounter, they gave each other a chance. If you write off someone too quickly because how of they look or your pre-conceived ideas about the life they lead or the sort of person they are, you could be missing out on a great thing.
3. Hold off on the kissing front: There are arguments to both sides of the coin here but Vivian thinks kissing is too intimate so waits before locking lips with Edward. There is a lesson here for sure: Throw yourself in too quickly and you could get hurt.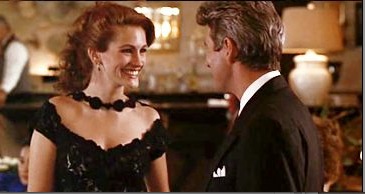 4. Compliments are great: "You're late."  'You're stunning."  "You're forgiven." This is great line in the film – a compliment (especially a good one) can go a long way when it comes to impressing someone you like.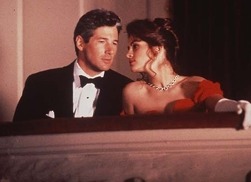 5. Embrace differences. It's probably also unlikely Vivian would have taken herself off to the opera. A private jet always helps but once there, she kept an open mind and was eager to learn why Edward felt so passionately about Opera. She soon understood demonstrated by her hilariously famous "It was so good I almost peed my pants' quote.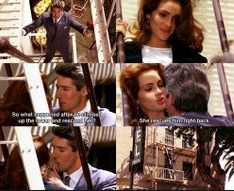 6. Rescue or be rescued: When Edward climbs the fire escape to declare his love for Vivian it is a classic man rescues girl scenario. But after he asks her what happened next, she replies: 'She rescues him right back.' We love a bit of mutual rescuing. The moral of the tale: If you feel strongly for someone, go out of your way to show it.
What other life or dating lessons do you think we learnt from Pretty Woman?  What was your favourite scene?  Tell us @lovestruck
Tweet