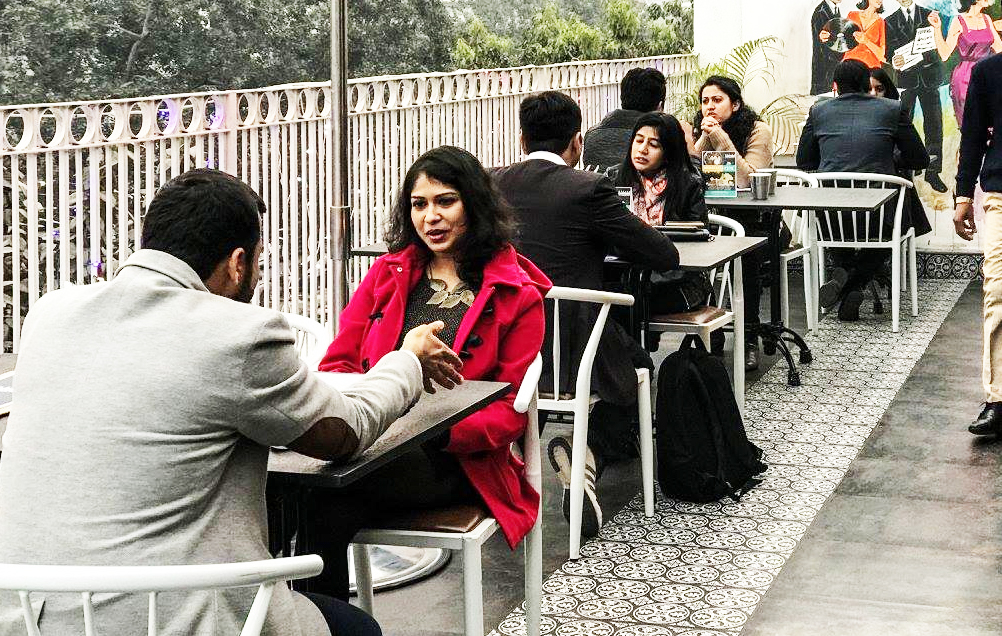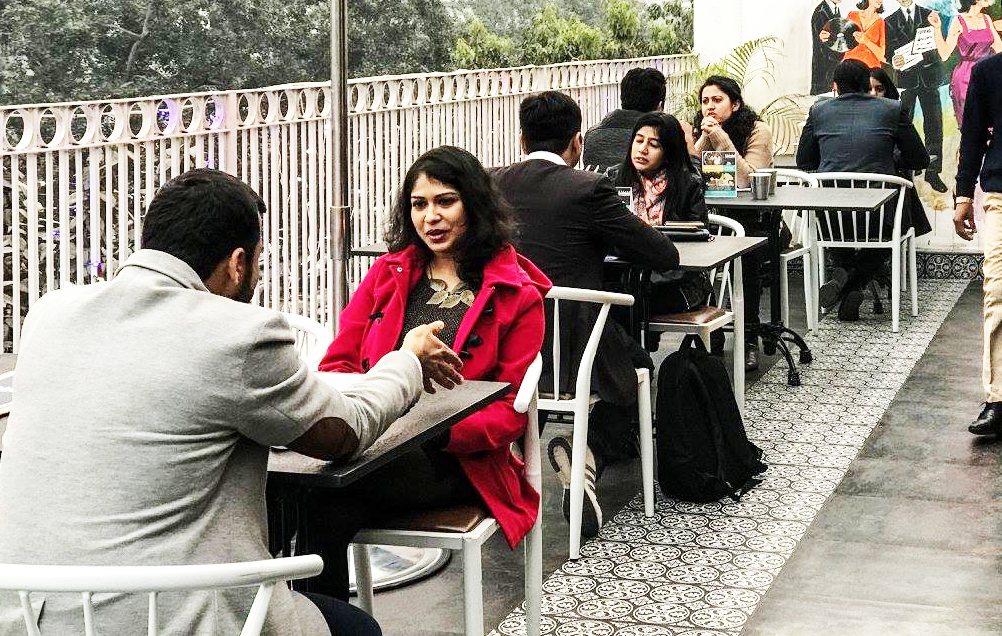 LOVESTRUCK has proved once again that love has neither barriers or borders when it comes to dating. This time, it's aimed cupid's arrow as far as New Delhi where love's favourite winged cherub has quickly struck a chord with singles at one of the first speed dating events ever held in New Dehli.
Just like the first ever speed dating event that hit Beverly Hills back in 1998, Lovestruck's event offered an opportunity to gather compatibility and test chemistry on simple first impressions based on brief 5-minute conversation.
But don't let us wax lyrical about the many benefits, you want to know if speed dating could actually work for you, right? Step in one of our guests – Payal – who was adventurous enough to step out and give the new Lovestruck speed dating event a try. Here's her story…
"For a modern busy city singleton who likes exploring alternative over traditional routes of meeting other singles, Speedmeet 1.0 by Lovestruck was refreshing. In a city of 19 million, with more than a 50 percent youth population, it's surprising the concept hasn't fully caught on before. For me, it was a little respite from online dating, where moving offline can sometimes takes months" says Payal. The 'too fabulous to be single' Payal, as a previous member of Lovestruck in London, was really excited to see the speed dating platform coming to her city.
Says Payal, 'I applied for Speedmeet 1.0, expecting to meet few quality matches. An earlier speed dating event in Delhi was a lukewarm affair – men not being in my age group and many turning up wearing tee's and sneakers which was a bit of a turnoff. To keep my expectations open, I practiced some 'pranayam ' which also helped to ramp up my dating mojo.
Since I'd driven to the venue, I ordered my favourite non-alcohol 'hot toddy', sat back into my chair and enjoyed talking to guys who seemed intent on impressing me. By the 5-6th person, my responses to the usual 'what do you do?' question got a bit wittier and bolder and to be honest, it felt good when some guys wanted to go beyond 5 minutes and found it hard to end the conversation. It does wonders for your self-confidence!  And I seemed to have exchanged this same vibe with them.
I met a real variety of people. One of the guys envisaged a soaring academic career for me in the next 20 years, so I enjoyed his genuine persona and intelligence. An old flame attended the event but whereas before I would have felt dread, I realised when you open yourself to fresh possibilities, letting go becomes easier – a guy who became my focus at that point in time faded in the brightness of this warm, glowing evening. At the end of the evening I had seven matches in all! Not bad odds when looking for love.
By PAYAL DEY
It didn't take long before going on my first real date with one of my matches this week and get this. He'd 'meditated to be totally present for our romantic date'. 10/10 for effort but how did the date go? Well…."
Stayed tuned for Payal's updates on the LOVElife blog.
Meanwhile, why not pop along and give the Lovestruck Speedmeet 1.0  a try? What have you got to lose? Oh only the potential love of your life…
Find details of our the next event here and here.
Save
Save
Save
Save
Save
Save
Save
Save
Save
Save
Save
Save
Save
Save
Tweet