They say bald is beautiful and a good thing too, because up to 50 per cent of men have a bare bonce. Think Bruce Willis, Vin Diesel and Jason Statham to name just a few of our fave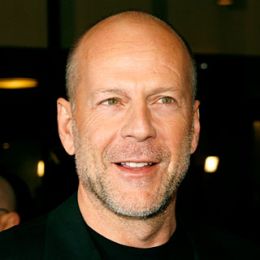 baldies.
If you're undecided whether you'd like a man with no hair in your life ladies, here are a few reasons why a guy with no hair is all that – and more!
1. They take up less space in the bathroom: Forget rows of hair mousses, gels and a different selection of combs, bald guys leave us girls much more space for our stuff. And the more money they save on the toiletries, the more big bucks they have to spend on you. Hurray!
2. They like sex: So the theory goes, the more testosterone a man has, the less hair
on his head and the higher his sex drive. So less hair = more sexy times.
3. Eyes: Without the hair, attractive features like eyes and mouth stand out and are more noticeable. If he's got amazing eyes and a bald head – we're sold.
4. Lower chance of cancer: Research has shown that men who go bald earlier than others are 45 per cent less likely to get prostate cancer than their hairy-headed counterparts.
5. He's already bald: So you're nervous about your man going bald and how he feels about it? You'll never have to
wonder what he'll look like or how he'll deal with it because you can see he's hot – and cool with being bald. Bonus!
6. No stray man hairs: Arguably man hairs are less offensive around the place than women's hair, but no hair means less hoovering. The end.
7. Tidier Appearance: Men with no hair appear sharp and smart even when they have just got out of bed. No sweaty locks after a run, or a bad quiff after some questionable styling in front of the mirror. Win win!
8. They have loads of hats – and look good in them: Yes, the bald man probably has the same number of hats as women have shoes but this is a good thing, as
they know exactly what hat makes them look hot – and there won't be a dodgy bobble number in sight.
Do you agree with the above? Do bald men rock your world? Tell us @lovestruck
Tweet