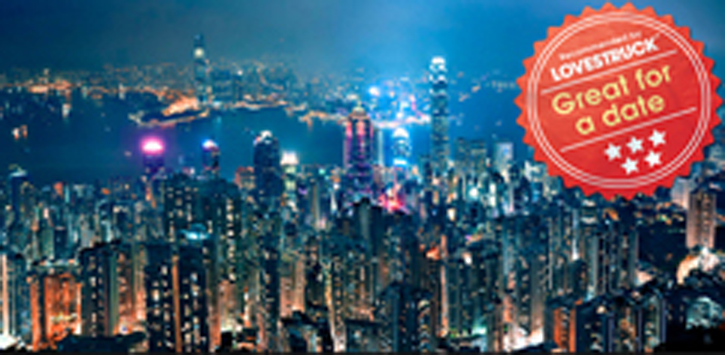 If you're looking to take your date somewhere super-romantic in Hong Kong, then look no further than our tried and tested hotspots. With a reputation for luxury, this city can be the ideal place to wow someone new and live out your romantic fantasies. Here are our top five suggestions:
Head up to The Peak
If you're looking for a spot of wining and dining, then The Peak is the perfect place to start. Hosting a number of luxury bars and restaurants, the mountain breath-taking views of the city and its sprawling landscape and eye-popping skyscrapers. Take a trip up the Peak Tram from Garden Road in central, which is an experience in itself and one of the most traditional and picturesque ways of getting to the top of the Peak. The Peak Lookout has a wonderful terrace with stunning views and great international cuisine and enjoy the stunning neon lights when it gets dark, just be sure to choose a clear day for the most awe-inspiring views.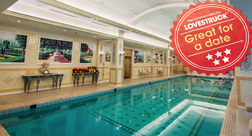 Take a day trip to the Victorian Spa
Hong Kong is well known for its expert spas and this one tops the list. Located in the Disneyland Hotel, a short distance from Central, it is the ultimate escape from the hustle and bustle of the city. It has ten treatment rooms, sauna, Jacuzzi, sauna and steam room and uses gorgeous Elemis products for all its signature treatments. Book you and your date in and feel your stress melt away!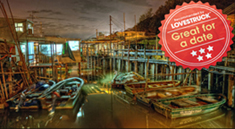 Head for a stroll around Tai O village
Head to the picturesque village Tai O, located on Lantau Island, where the residents have built their homes on stilts. Nicknamed the "Venice of the East", the village offers plenty to see and you can try the local delicacies or visit some of the local heritage buildings. Hope on one of the small boats, which will take you around the harbour and you can see the fishermen's houses up close.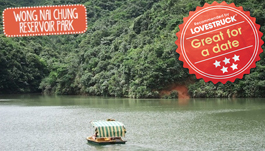 Pedal boating at Wong Nai Chung Gap reservoir
Rent a two-seater boat and head out on this stunning reservoir, where there is lush green vegetation and wildlife, including turtles, koi fish and terrapins in the reservoir itself. You can really get back to nature, get to know your date better and it's a relatively cheap date, too. If you're hungry, there's a small kiosk called The Beer house, which is perfect for post-pedalling refreshment.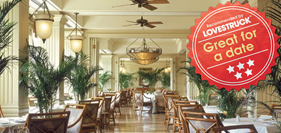 Have brunch at The Verandah
Harking back to the colonial era, The Verandah has a seriously exclusive feel, with high ceilings, colonial architecture and a fabulous view of the sea. Enjoy a sumptuous Sunday brunch buffet, while being accompanied by jazz music, where you can enjoy Caesar salads, daily fresh seafood and pasta. Or this is also a wonderful place for traditional afternoon tea or a candlelit dinner. Tip: the dress code is smart, book well in advance as it's so popular and arrive very hungry because the food is both delicious and abundant!
What other places do you think deserve a place on our list?
What are your top romantic hotspots in Hong Kong? Tell us @lovestruck
Tweet