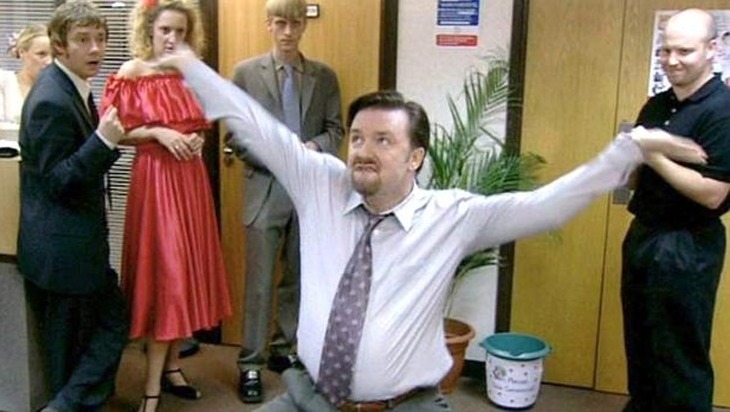 The office party season is upon us, the holiday's are around the corner (whoop!) and you're looking to see the working year out in style. Do people know you've not had a pay-rise in 4 years and that you're planning on drinking the equivalent of what you think you're owed?  Do they even know you can dance dance dance better than 'The Timberlake?' Wait! A bad office party faux pas can seriously affect your work relationships.
Perhaps keep our do's and don't's in mind if you still want a job in January…
Don't: Not go.
Yes so you've had a gut-full of work, frankly, and some of your colleagues and now all you wanna do is it hit the holidays and sofa and forget about it. But nothing says 'work doesn't matter to me'  like an obvious absence.  And yes they will miss you. Get over yourself and just go. It's like pulling that bikini wax strip – painful but we still do that to keep things smooth…see what we did there?
Do: Show up on time
There is an exception to every rule. The Christmas office party is that very exception to the golden "30-minutes-late-rule". For that special occasion, keep in mind the "punctuality is the courtesy of kings" and that your boss will probably be there early. Yes, that is a reason to get their early. In the worst case situation if you show up first and get to talk to the boss. Being punctual will be another way to express your loyalty to the company and who knows, maybe the boss was wanting to chat to you about that pay-rise…
Do: Dress up appropriately
It's good to remember that the Christmas office party is still an OFFICE party, where you will be socializing with your colleagues and bosses so it's crucial, that while looking festive and totally gorgeous, nobody will doubt your professional skills. Clean, sexy but classy.
Don`t: Wear a costume.
Unless its a fancy dress Christmas party, of course. Revealing too much cleavage (ladies) in Santa's sexy little helper costume isn't really appropriate.  You might get the attention of 'forklift Dave' on the factory floor and colleagues might tell you 'you're such fun' but you don't want them secretly thinking you look a bit cheap and unprofessional.  Save sexy costumes for parties with friends who won't care if you have costume malfunctions as the night wears on…
Don't: Drink too much
Even if your boss does, just don't. Awkward situations are always made easier with a little alcohol in the blood, we know,  but pace yourself. We love that alcohol gives us courage but sometimes it gives us the confidence to say thing we shouldn't really say. There's a fine line between sounding in control and stepping right out of line. You may not remember what you said or did the next day but sure as hell, other people will for as long as social media lives.
Do: Socialise
That's the whole point of the Christmas office party – to get to know people you are spending pretty much most of your life with and even the people you don't see much who maybe work behind the scenes, now is your time to say hi and learn more about what they do.  You all work to keep the company afloat so it pays your bills, remember? Experts say good personal relationships improve the work effectiveness and help to maintain a positive atmosphere at the office so target the boss at the beginning of the night when you're coherent, less flirty and less intoxicated.
Don't: Did you get our memo? Do not sympathy snog 'forklift Dave' however hunky he might be. He's not hunky? What are you doing then? Guys,  do not make a lunge for the female boss because she seems far more relaxed than normal and has a sparkle in her eye. She's just pleased she's due some time out from you lot. Oh and keep secret crushes secret, for now.
Do you have any hilarious or embarrassing office party moments? Do share @Lovestruck
Save
Save
Save
Save
Save
Save
Save
Save
Save
Save
Save
Tweet