January: A month of no alcohol, a rather light wallet and a bad feeling that already you have broken all but one of your New Year's resolutions. Right? Wrong! We think you should start the New Year off as you mean to go on, so if you are single in London or dating in London, that means finding some of the most fun date ideas to try. We suggest you cram your diary full of fun events to inspire you and your date. Here are some ideas: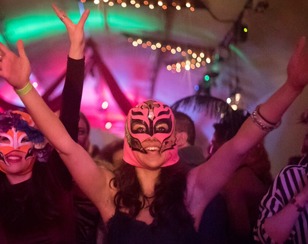 Vault opening party
When? Friday January 29, 6pm
Where? The Vaults, Leake Street, SE1 7NN
What? Running from January 27 to March 6, The Vault Festival is back with a line-up of non-stop entertainment in eight venues, three stylish bars and an amazing pop-up restaurant, all housed in the labyrinth beneath Waterloo Station. The event celebrates Britain's most exciting emerging artists with previous years including performances by Red Bastard, Sarah Pascoe, Cirque Du Cabaret and The House of Burlesque. This night is the official launch party and will include the 3D disco, where there will be big screens with animations and 3D glasses and much more.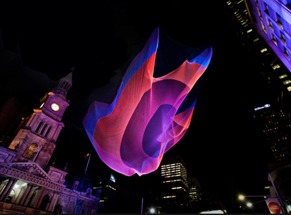 Lumiere London
When? Thursday January 14 to Sunday January 17
Where? Various venues, see website for more details
What? The biggest-ever light festival to hit the capital, Lumiere London has been organised by Artichoke, a creative trust which produces magical and large-scale events across the world. More than 20 artists have been commissioned to design light-based 3D projections, neons, interactive installations and other extraordinary light works to show off some of the most unique architecture in the city. Artists include the likes of Julian Opie and Janet Echelman and highlights announced so far include the Garden of Light by TILT, which will fill Leicester Square with huge illuminated pot plants and a work by Benedetto Bufalino called The Aquarium, who has filled a Mayfair phone box with an aquarium full of goldfish. A unique but fun date – perfect for chasing away the January blues.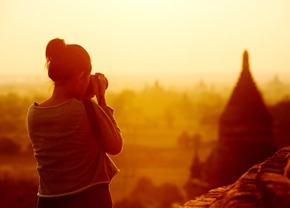 The Adventure Travel Show
When? Saturday January 23 to Sunday January 24
Where? Olympia London, Hammersmith Road, W14 8UX
What? Seeking some inspiration for travelling to far-flung places? Perhaps you and your date like to walk on the wild side? Simply want to head somewhere where you are guaranteed to never run short of conversation? Now in its 20th year, this is the UK's only event dedicated to discovering the world of the beaten track. There are only 100 free inspirational talks, travel photography and adventure filming seminars and some impressive names expected.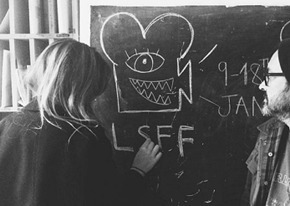 London Short Film Festival
When? Friday January 8 to Sunday Jan 17
Where? Various venues, see website for more details
What? Fancy a cinema date with a difference? Now in its 13th year, this festival is considered one of the best showcases for cutting edge independent filmmakers and attracts some of the best raw talent in the industry. Along with screenings, there are talks and discussions. Time Out described the event as "too good a party to miss out on".
When? Saturday January 16 to Sunday March 6
Where? Royal Albert Hall, Kensington Gore, SW7 2AP
What? Cirque du Soleil returns to London with one of its new touring shows, Amaluna. Marking the company's 20th year at the Royal Albert Hall, visitors can expect dazzling circus acts, amazing visual and a great date night. Written and directed by Tony Award-winning director Diane Paulus, Cirque du Soleil's 33rd production is a celebration of love and the work and voice of women. Most of the cast are women and all members of the band are women.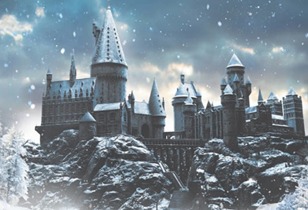 Hogwarts in the Snow
When? Until Sunday January 31
Where? Warner Bros Studios, Leavesden, WD25 7LR
What? Make that Christmas feeling last a little bit longer with a date to Warner Bros Studios. The event offers the opportunity to see the Harry Potter film series most iconic sets decorated for festive scenes with Christmas trees lining the Great Hall, a blanket of snow over the Hogwarts castle model and The Gryffindor common room all set for Christmas. Learn how the special effects experts make snow that never melts, how flames are created without fire and how set dressers transform locations for Christmas scenes.
Do you have any other ideas for fun-tastic datin'?  Tell us @lovestruck
Tweet