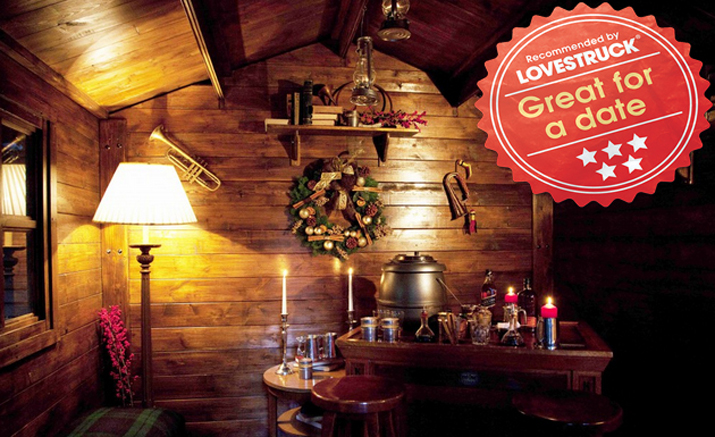 'Tis the season to be jolly…. What better time to be dating in London than when the Christmas lights are up and there is that magical feel in the air? Even better, we have sourced some great date ideas with these pop-up bars and events. Here they are: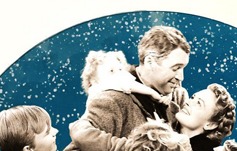 The Nomad Cinema
When? Thursday December 10 to Sunday December 13
Where? 27 Ecclestone Place, SW1! 9NF
What? Yes, Christmas is coming and The Nomad Cinema is back with a series of screenings just a stone's throw from Victoria Station. This cosy hideaway will be transformed into a winter film fest, with blankets and comfy chairs, plenty of mulled wine, hot chocolate and marshmallows for toasting. There is also a festive meal menu from Madame Gautier. Screenings include Elf, The Nightmare Before Christmas, It's A Wonderful Life, Love Actually and Gremlins.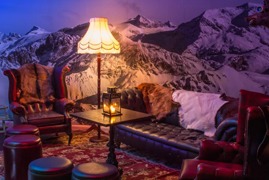 Sipsmith Ski Lodge at The Well
When? From now until February 2016
Where? The Well, 180 St John Street, Clerkenwell, EC1V 4JY
What? If you're desperate to get to the Alps but work (or dating) has got in the way, head to The Well. This underground ski lodge-style bar is the perfect place to bring your date and sip on a Mulled Slow Gin, on behalf of the artisanal London distiller Sipsmiths who have taken over the downstairs cocktail lounge for the festive period.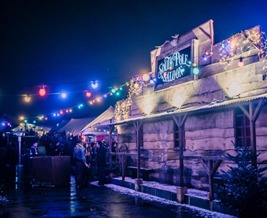 South Pole Saloon
When? From now until December 23
Where? South Pole Saloon, Brixton, SW9 8JH
What? Described as 'the ultimate drinking, dining and immersive theatre experience to help Londoners celebrate the dark side of Christmas', the South Pole Saloon promises to be a truly unique date experience. Brought to Londoners by the team behind The Heartbreak Hotel, there will also be a selection of headline DJs, drinks from Brooklyn Brewery and food from some of London's most exciting street food traders.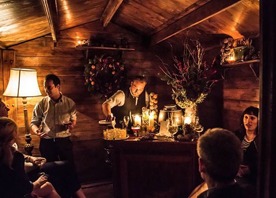 Gordon Ramsay's Winter Chalet
When? From now until February 28 2016
Where? The York & Albany, 127-129 Parkway, NW1 7PS
What? This North London bar is dressed as a wintery mountain retreat with sparkling fairy lights, lanterns aglow, scented candles flickering and scattered pinecones. Check it out with your date and order some of Head Chef Will Stayner's Christmassy dishes, such as raclette, venison or rainbow trout. There is also a selection of hot and cold cocktails, including ones created with York & Albany's Winter Spiced Old Fashioned with home-fused vodka.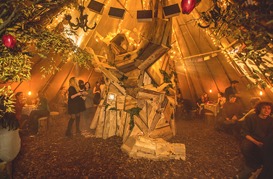 Once Upon A Wigwam
When? From now until end of March 2016
Where? The Queen of Hoxton, 1 Curtain Road, EC2A 3JX
What? The Queen of Hoxton's rooftop has been transformed, with the help of festival production team, Mad Ferret. Inspired by the Grimm's brothers Fairy Tales, expect references to Little Red Riding Hood, Hansel & Gretel and Rapunzel. There are ornate mirrors, twisted branches and watchful faces. A gingerbread house-inspired bar will be serving bespoke cocktails, like The Golden Apple – a hot gingerbread and apple toddy and Envious Heart – a sour cherry and apple vodka martini. There is also a special food menu on offer and the venue will be hosting a variety of workshops, such as gingerbread house decorating, Christmas wreath-making and butterfly preservation.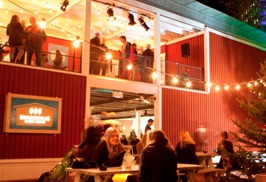 Rekorderlig Cider Lodge
When? From now until January 17 2016
Where? Hungerford Car Park, Southbank Centre, Belvedere Road, SE1 8XX
What? This two-floor structure resembling a quintessential Scandinavian house is serving delicious drinks and Scandinavian street food. The lodge also has traditional fire pits, classic Swedish furniture and plenty of cider.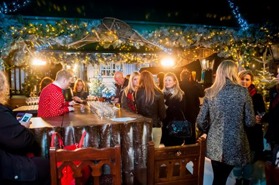 The Montague Ski Lodge
When? From now until mid-January 2016
Where? The Montague, 15 Montague Street, WC1B 5BJ
What? The Montague's Garden Grill is now a ski lodge, complete with pine trees, reindeer, snowmen, piste maps and fairy lights. A £25 personal pass gives you a choice of three drinks from a selection of mulled wine, hot chocolate cocktails, schnapps and flavoured vodka; a festive platter with mini turkey burger, deep fried camembert and bratwurst sausage; and the chance to win a ski weekend.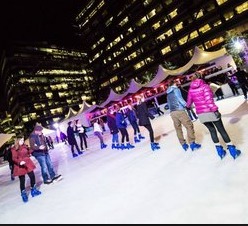 The Tasting Room
When? From now until end of February 27 2016
Where? Ice Rink at Canary Wharf, Canada Square Park, E14 5AB
What? This pop-up tasting bar serves a mix of artisan sharing foods, such as charcuterie boards, cheese fondue and deli-style sandwiches. Hit the ice rink with your date before retreating here fro some delicious food and a winter cocktail.
Do you have any other winter pop-ups we should know about? Tell us @lovestruck
Tweet