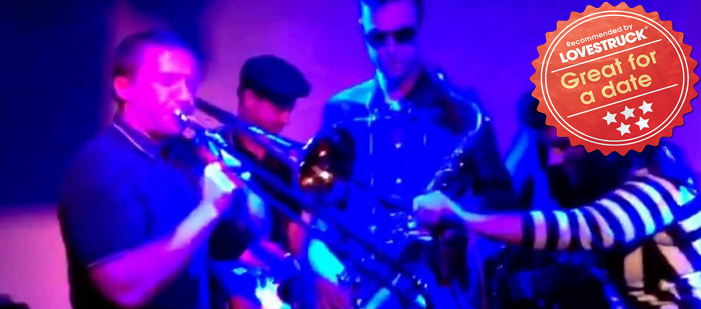 There is no shortage of great bars and restaurants in Hong Kong but if you want to liven up your dates a bit or go somewhere different, why not consider a live music or jazz bar? We've scoured the city in search of our favourites. Here they are: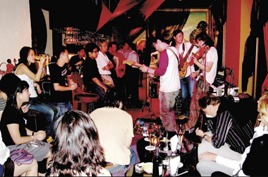 1. Peel Fresco
Small and intimate, this eclectic live music venue in Central hosts nightly gigs, with a roster that includes Latin bands, Blues, R 'n' B jazz and rock. Local jazz talent Eugene Pao plays here frequently. Kick back with your date and some drinks and enjoy the variety of music on offer.
Located in the basement of the Foreign Correspondent's Club is Bert's, which bills itself as Hong Kong's only "true" jazz venue. Christened after the late Bert Okuley, the former president of the club and a great jazz piano player, there is live jazz here a few nights a week, featuring the house band led by Allen Youngblood and visiting guest artists.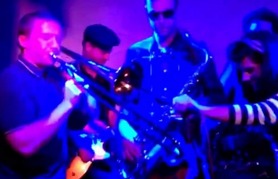 3. Backstage
Set up in 2007 by a handful of passionate music producers, players and songwriters who wanted to play in a high quality and cosy live gig venue, Backstage has become one of Hong Kong's best live music restaurants. Featuring a collection of music across the genres, including pop, rock, hip-hop and jazz acts, this is a fab date venue.
Housed in a storage warehouse built in 1980, this unique live music venue has an old colonial feel and a fab rooftop bar for gig pre-drinks. This is a good port of call if you're looking for live performances because there is always something on to entertain.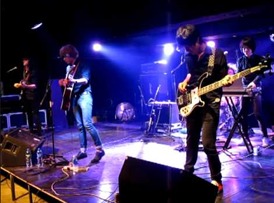 5. Hidden Agenda 
Like your music a bit more hardcore? Head to Agenda. Housed in an industrial building in Kwun Tong, Hidden Agenda is one of HK's biggest alternative music venues, housing gigs by international indie names as they stop off when travelling through Asia. With a capacity of 300, this is the place to go to for a fun night of dancing.
Set in the middle of Wanchai's girlie bar strip and home of live music since 1987, The Wanch hosts indie music gigs every night of the week and is great for live music lovers. Paying tribute to the local history, the vibe is intimate and fun. Whether its jazz, rock or folk – just check their schedule and make a date!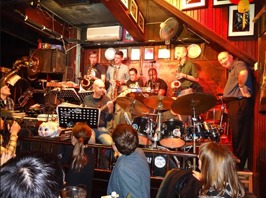 7. Ned Kelly's Last Stand
Hong Kong's oldest bar is a laidback western-style pub playing live jazz gigs every night. The house band takes to the stage at 9.30pm and there is also plenty of Aussie food and a good variety of beers on offer.
This unique venue at The Peninsula Hong Kong combines opulence and glamour of 1930s Shanghai with great entertainment, including live music performances, comedy and drama every night. Head here for the signature cocktail, The Ning Sling (a refreshing mix of Absolut Mandarin, lychee liquor and passion fruit puree, garnished with mint leaves and a lychee), or glass of bubbles with your date. Be sure to check out the four themed rooms surrounding the bar's lounge area, modelled on the home of fictional 1930s socialite Madame Ning.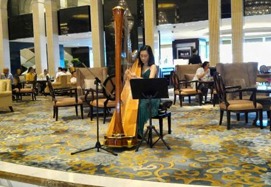 9. Lobby Lounge 
This bar at The Intercontinental has amazing views over Victoria Harbour and Hong Kong Island. Sit here with a cocktail and 'Tappetisers' and enjoy the nightly Symphony of Lights show before being entertained by Canadian singer songwriter Eva Avila, the winner of Canadian Idol 2006.
 10. ToTT's
On the 34th floor of the Mandarin Oriental, ToTT's (Talk Of The Town) is another place to get a stunning look at Hong Kong from the sky. Serving artisan cocktails and light dishes, there is also live music every night from Tuesday through to Saturday.
Do you have any other live music recommendations? Tell us @lovestruck
Enjoy these date ideas?  You may also like: Top 10 Free Dates In HK
Tweet