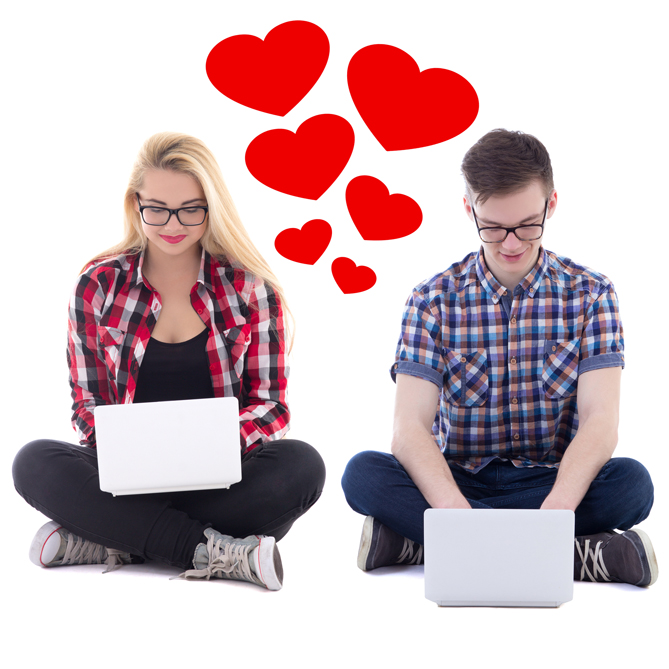 Long gone are the days of mocking your single buddies for delving into the online dating world says dating guru Jo Barnett. The stigma has since been banished and city folk proudly display dating apps on their smartphone screens like mini badges of honour, fresh from fervent bouts of swiping.
Career-orientated urban dwellers don't often have the time to frequent the trendiest bars and clubs in the hope of meeting a potential soulmate. They prefer instead to scan their way to love via a dating app or website from the cosy convenience of their own homes.
The fresh breath gurus at Dentyl Active, the alcohol free mouthwash with a two phase bad breath busting action asked 1,000 British men and women revealing questions about their dating habits and found that a substantial 34% had been on a date with someone they met online.
When asked why they chose this modern dating practice, the most popular (and rather honest) answer at 49% was that they "were bored and thought they would check it out".
It's true that tedious days at work and long journeys home can be made that little bit more exciting with a few cheeky swipes of a dating app, but is it really possible to find lasting love this way?
29% of the Brits questioned by Dentyl Active gushed that their digital dating capers had developed into long-term relationships – that were still going strong at the time of taking the survey.
Even more reassuringly, a further 49% claimed that their friends and family members had found equally smug coupledom with someone they had met online.
The truth is, finding the perfect partner in a busy city is no easy feat. Hordes of career-driven dudes and target-orientated women rush from offices to supermarkets, yoga classes to friends' houses and then occasionally to pubs that are usually (frustratingly) filled with loved up couples and their impeccably trained dogs.
There's no denying that online dating has been taken up by so many people in cities all over the world – because although time is precious to us, thankfully so is love.
KISS & TELL: The Dentyl Active range of mouthwashes are scientifically tested to kill and remove oral bacteria, leaving teeth and gums protected for up to 18 hours so that your breath is blissfully fresh…and you are ready to get up close and personal.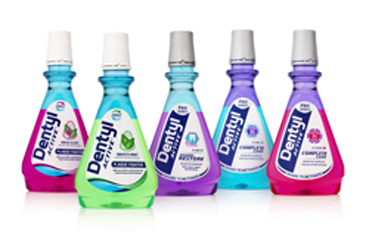 SAY HELLO TO DENTYL ACTIVE – SHAKE IT. SEE IT. FEEL IT. ®
The Dentyl Active range of alcohol free mouthwashes contain antibacterial ingredients – natural essential oils and Cetylpyridinium Chloride – CPC. Both ingredients, which have to be shaken together before swilling the mouthwash around the mouth, are proven to 'bust' oral bacteria which cause nasty breath. The bacteria and debris then stick to the clever mouthwash solution. When you rinse Dentyl Active out from the mouth you can see the bacteria, food debris and other deposits, removed and highlighted as small, brightly coloured masses in the sink. Now that's just plain smart thinking from Dentyl Active!
 DENTYL ACTIVE – RANGE FACTS & STATS:
Dentyl Active Plaque Fighter™ – available in Smooth Mint and Fresh Clove flavours. Dentyl Active Plaque Fighter contains two antibacterial agents – CPC and Peppermint oil1. These antibacterial ingredients help destroy bacteria, especially plaque-forming bacteria and provide long lasting fresh breath. Contains 0.05% (225 ppm) fluoride.
Dentyl Active Complete Care™ – available in Icy Fresh Mint and Icy Fresh Cherry flavours. Dentyl Active Complete Care works in six active ways, leaving users with a 'professional clean' feeling and fresh breath for up to 18 hours2. Dentyl Active Complete Care contains 0.05% (225 ppm) fluoride.
Dentyl Active Enamel Restore™ – available in Icy Fresh Mint. Dentyl Active Enamel Restore contains double the fluoride level of the rest of the Dentyl Active range (within recommendations) 450 ppm. This, along with its exhilarating flavour, means that Dentyl Active Enamel Restore will:
Help strengthen tooth enamel by replacing lost minerals
Help protect against acid erosion3
Help tooth enamel become more resistant to acid attack
Data on file.
Enhanced Antibacterial Activity of Cetylpyridinium chloride in Oil: Water Mixtures; O.Ilan and M.Rosenberg; Tel-Aviv University, Israel; Journal of Dental Research 75 (5) 1996
Reference on file.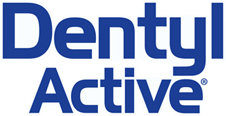 Tweet