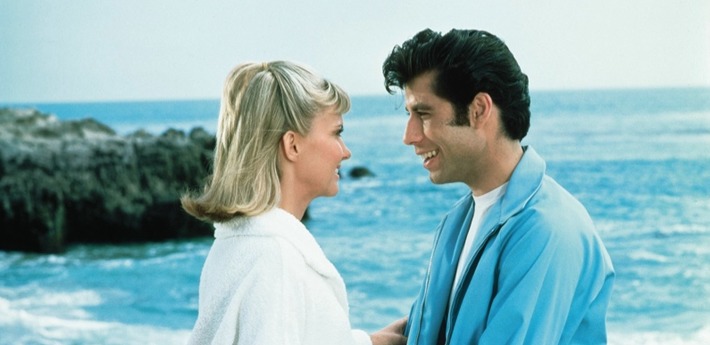 Everyone has a story about a summer romance. Whether it's meeting over an exotic cocktail on a far-flung beach, or closer to home on a night out, it seems there are plenty of ingredients during the summer months that ramp up our desire to meet someone. We are more proactive when it comes to dating in the summer, we go out more generally so are more likely to meet someone we click with and maybe we are also more affable and carefree and therefore more open to having a relationship altogether. But does romance end when the summer does? Should we prolong holiday romances?
Single in summer
Unsurprisingly, people like to be single during the summer months. One study of Facebook relationship statuses showed that June fared the worst when it came to relationship statuses, with the highest ratio of break-ups to new relationships is every age group. Between June and August saw the most-break-ups. The reasons for this is unclear but presumably people like to not be tied to one person during the holiday months, where the infinite possibilities of who they might meet are just days away. One study last year showed that friends beat partners as preferred holiday companions. The summer months are about doing exactly what you want, with no one to answer too, from flirting with the Greek waiter with the glint in his eye to eating ice cream in your pants on the sofa after a busy day at work.
If you have a broken heart, a holiday or summer fling might seem like a good idea but proceed with caution. While finding new love makes letting go of an old one slightly easier and may boost your flagging confidence, you don't want to get doubly hurt and feel worse than you did before.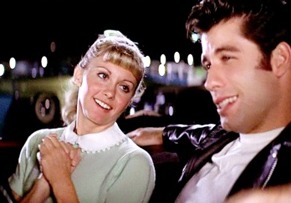 What goes on tour stays on tour?
Have you enjoyed a holiday romance? Then you're not alone. Did you adopt the "what goes on tour stays on tour?" approach, or are you a firm believer in the lasting power of love? One study from TripAdvisor said that 93 per cent of all holiday flings end in failure, while another study undertaken by holiday company LoveHolidays.com reported that one in 10 holiday romance resulted in marriage.
When the location is beautiful and you're having the perfect time without the pressures of everyday life, it is easy to get swept away by someone's looks or charm and think that fate has bought you together. However, like normal dating, normal rules apply. Don't be fooled by a fast mover who immediately talks about marriage and children, don't take risks and always keep your friends updated about where you are and don't get too emotionally involved if you can help it. This is a particularly tough one and the relationship might last well beyond the time it takes for your tan to fade but it's best if you don't think it will and if it does, then that's great. Remember that this person was a stranger up until a few days ago, so resist the urge to rush into anything you normally wouldn't do.
The problem with holiday romances, is that you meet someone is isolation and don't see him or her in their everyday environment with their own family and friends. Everyone puts their best side forward on holiday and therefore you may not see someone as they are 99 per cent of the time. One of you might think the time together is finite, so it seems OK to break the normal rules.
Making love last
In order to create a foundation for something more than just a holiday fling, you have to really get to know each other. See if you share the same humour, values and wishes for your futures. What is their life at home like? Which people are important to them?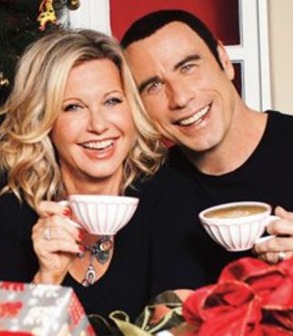 Be prepared for them to act differently when you get home. Maybe you'll find that you are constantly comparing the time you are having to how it was on holiday and it's just not the same. Or if your feelings are just as strong as ever, then you might consider making it work. If you are based a long way from one another this is not necessarily a bad thing: One study by Cornell University showed that not only can couples survive long distances, but they can have healthier relationships than traditional couples, too. This is mainly due to the fact that communication can be taken for granted when you see someone a lot, but for couples who are apart communication is central to how intimate they are together. With tools like Facetime, Skype and WhatsApp, couples can keep in constant contact with one another.
If you're already in a relationship, summer is the perfect time to put an added sprinkle of romance back into your romance, with dates al-fresco, romantic gestures and doing different things together.
Ultimately, a summer romance is essentially the same as any other relationship in terms of whether it will survive the distance or be destined to end. It could happen in winter, autumn or spring. Is that guy you met off the dive boat going to be your future husband? Perhaps that girl you took to an outdoor cinema showing will be with you for years to come? Good luck!
Author: Brett Harding is the director of Lovestruck, a website dedicated to online dating and bringing people together
Enjoy Brett's blog?  You may also like: Relationship Derailed? Get It Back On Track
Tweet