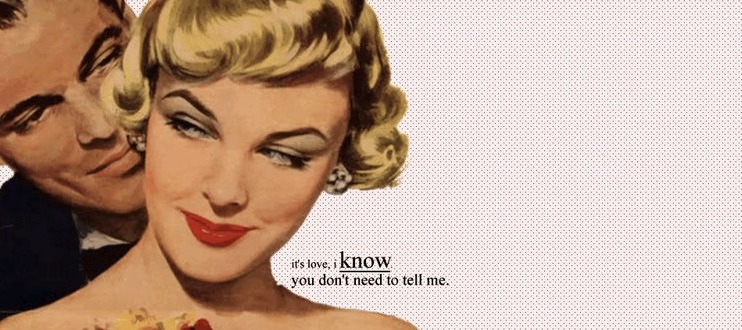 We live in a fast paced digital world and we're loving it. We have everything at our hard working fingertips; social media channels to communicate how fab our lives are and various apps on our smartphones enabling us to book holiday's, haircuts, takeaways, oh and our future partners. Never have we had it so good. Right?
So imagine if we were transported back to 60 BD (Before Digital) No smartphones, apps, tablets or computers. Yiiikes! That was the Jurassic period wasn't it? But what would dating old-style be like without all this real time chat? Imagine no texts, no messages, winks, emails, emojis? We place a 'ponder finger' on our chin, spring a thought bubble and chat pros and cons.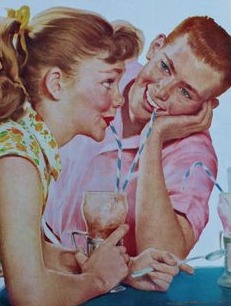 The guys did the work
Yep, ladies, sit back and relax. These were the days when if men wanted you, they worked hard to get you. With no forms of communication other than a letter or phone call to your home or place of work, guys perfected dating etiquette, charm and put a darn good courting plan in place. You also never pay for a thing on a date and would probably never offer. You'd never wonder if he liked you, he'd make it very clear.
You'd both dress the part.
Whether meeting by chance or out on an official date, you'd be looking the part. No ripped jeans, no hoodies no scuffed up shoes. Ladies, they'd be no cleavage or thigh on show, oooh no, you'd be giving nothing away in your floral teadress and cardy.  The guys would probably be suited and booted which, as any dater meeting a guy after work knows, make 'em look pretty handsome.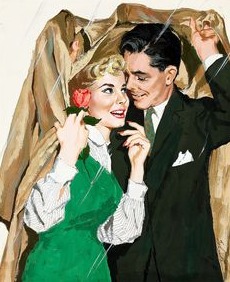 They'd be zero chance of sex on a first date.
They'd be no donning best underwear or waxing 'just in case' as even a snog would probably elude you. Instead, guys and dolls could expect many more dates of chatting and getting to know each other well. They'd be no suggestive or crude comments and no hint of sexual tension/intention. The respect he showed you would make you feel like K-Middy, doors would be opened, he'd stand each time you returned from powdering your nose and your happiness would be his only concern.
No waiting in a bar

A gentleman would not expect his date to wait alone at a pub or bar for him. He'd come and collect you from your abode so they'd be no sweaty tube commute, yay! He'd make a special effort to be on time as there would be no way for him to let you know if he was running late. He'd also probably bring a gift such as flowers too, which would start the date on a high note…yep, can we bring this one back?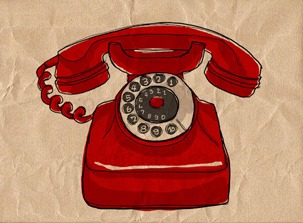 You'd be waiting in by your big telephone
After the first date, you may give out your number and guy would tell you he'd call you for a second date. They'd be no wondering if you should call him, you just wouldn't. You'd literally be hanging by the telephone, maybe with a Mills & Boon novel in your hand and refuse to go out in case you missed his call. While you were waiting,  you may even start planning your wedding….
Write me..
Both sexes would probably sit down with pen and paper and write to each other between dates. Imagine! You'd probably talk of your day and how you longed to see each other again but more thought would go into such a letter compared 2 a txt msg. You'd cherish every (scented) envelope the postman brought and probably keep every letter in a box to show your grandchildren…
Only have eyes for you…
No digital communication means no easy access to the opposite sex which means no flirting with other singles between dates. They'd be no porn sites, Facebook ex's, phones bleeping during a date or work calls. You'd have each others undivided attention. You wouldn't know what a six-pack was, boob-job, would never have seen a bikini-clad-celeb-selfie (celebs were only ever Hollywood Movie stars) and think a Kardashian was an exotic peanut. This would mean you'd have no real physical expectations and zero physical insecurities, just jolly good fun, plenty of wooing and each other…
What aspects of old fashioned dating would you like brought back?
Tell us by dialling our big old landline or writing a sweet missive to…@lovestruck
Tweet