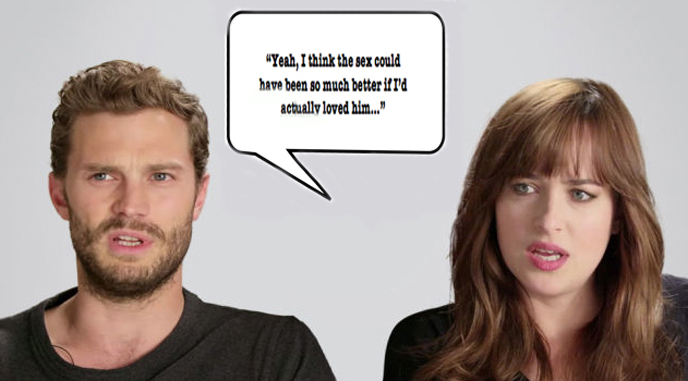 We're all about the love here at Lovestruck towers and now it looks as if there is another rather awesome reason for being in love.
A study provided by the Penn State has shown that women aged between 20 – 68 believe that being 'loved up' made sex a whole lot more satisfying than casual sexual encounters.
In a series of interviews, only 18 per cent said that they thought love was not required for a fulfulling sexual relationship with the vast majority also stating that the benefits of being in love with a sexual partner were more than just emotional and that love actually made sex a whole lot more satisfying too.
"The majority of the women interviewed connected love with sex and stated that love actually made the physical experience of sex much better," said Beth Montemurro, Associate Professor of Sociology, who conducted the study over several years, 'Women who were in love with their sexual partners also admitted to feeling less inhibited in the bedroom and more likely to experiment.' Montemurro adds, "When women feel both in love and loved, they may feel greater sexual freedom because they trust their partners and feel that it's all OK.' Montemurro said.
The connection between love and sex seems to show how women are programmed from a young age to see sex as an expression of love. Despite years of fighting for women's rights and an increased awareness of women's sexual desire, society and the media still continues somewhat to frown upon women who have sex outside of a committed relationship.
"While the media may seem to say that casual sex is fine, movies and TV tend to portray women who are having sex outside of relationships quite negatively," said Montemurro.
It's interesting to observe that these are not just the views of the older generation but a view shared by the younger generation of women too.
So, love means better sex? Best we go get us some of that…
Do you agree with this study? Tell us @lovestruck
Like this blog? You may also enjoy: Can You Love More Than One Person?
Tweet