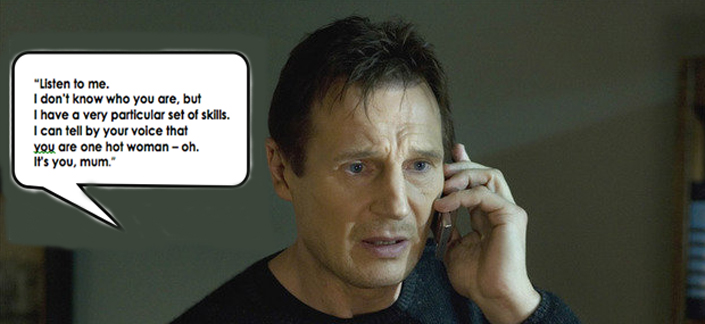 Any ladies online dating without a profile photo might be getting a call from that potential date sometime soon. The reason?  Men can apparently judge how attractive a woman is by hearing her voice according to a recent study. What?  Hear us out (adopts Joanna Lumley voice)
Researchers have found women who are judged to be pretty, also had the kind of voices that led the men to gauge they'd be attractive and found the guys were pretty much on the money most of the time during this experiment. Hmm, they must that very particular set of skills they have…
'Men can make quite reliable guesses about women's attractiveness based on their voices,' says Markus Koppensteiner, an anthropologist from the University of Vienna. He added:  'Attractive voices can and do give an idea about how pretty the women might be.'
Researchers photographed the faces then recorded the voices of 42 women. They asked a group of men to rate the women's voices on attractiveness and another group to judge the attractiveness of their faces.
Those women who rated highly in the looks department more often than not, scored highly for how they sounded too, with the study finding a 'significant relationship between the men's ratings of female faces and voices. The findings suggest that women with an attractive face also tend to have an attractive voice'.
Previous research has indicated women also pay close attention to men's voices too, preferring a deeper pitch which they associate with a larger physical frame.
Excuse us while we just switch off our mobile before that first date tonight…
Are you 'taken' with this study? Guys, can you tell if a lady is pretty just by her voice? Tell us @lovestruck
Enjoyed this blog?  You may also like:  British Accent Is Sexiest In The World

Tweet