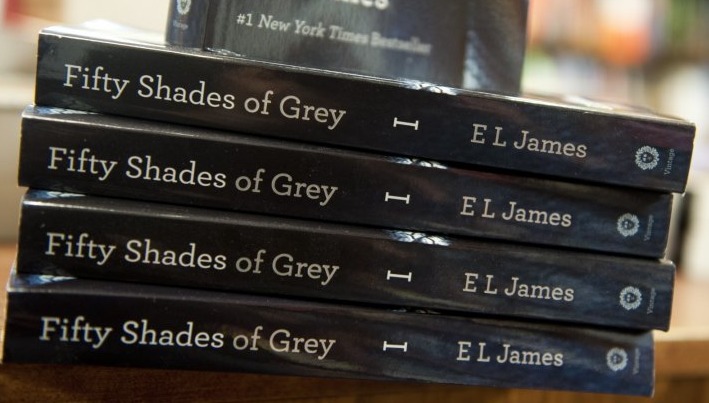 Ever since it burst on the book scene back in 2011, the hype surrounding E.L. James' Fifty Shades of Grey has never really gone away. With 100million copies of the book shifted from the shelves and the blockbuster starring Jamie Dornan and Dakota Johnson out this month, it seems that no one can get enough of Christian Grey and his story.
Looking at the wider picture, the film has opened a floodgate of discussion about BDSM and sexual habits. So how do this impact on us and affect our dating lives? Jamie, who is playing the role of Christian, researched the role extensively and visited a sex dungeon. He said: 'It's a far bigger scene than I imagined: in pretty much any city in the world that you could name, people want to get spanked with a paddle with studs in it.' However, talking to Elle magazine, he argued that the film is more about love than sex, saying: 'The love story is more important than the BDSM aspect. I mean, we are going to tell a love story, you know, it can't be just be what happens in the Red Room, that's not a film. There's so much more going on than that.'
The rise of erotica
Without a doubt, Fifty Shades of Grey thrust erotica and erotic novels in the mainstream. E L James earned a mind-blowing £62million in the 12 months to June 2013 and women started to devour erotic novels across the board with erotica publishers seeing their own profits rocket. Statistics have showed that there has been a rise in book trade's fortunes driven by digital developments and ebook sales, where customers are devouring erotica on their Kindles or e-readers.
It seems that Fifty Shades of Grey was not just affecting reading habits but also purchasing habits. Not long after publication, Ann Summers said they saw a massive spike in turnover – many of the items flying off the shelves were things that featured prominently in the book, including sex toys and blindfolds, rope ties, handcuffs and paddles. The firm admitted that they could barely keep up with demand and almost as soon as a new consignment arrived, they were sold out of stock.
In a leaked memo just last week, even B&Q staff were told to expect a massive rise in demand for rope, cable ties and tape. They were asked to prepare themselves for "sensitive" requests about these products, which could be used in sexual role-play.
An increase in unsafe behaviour?
Women seem to be the focus of the studies around the trilogy and one argues that since release, women are more likely to practise unsafe dating and sexual behaviours than those who steered clear of erotic novels.
The study, published in the Journal of Women's Health looked at 665 female participants and concluded that those who read the first book were more likely to have had a partner who was verbally abusive towards them. Of those who had read all three novels, 65 per cent were more likely to binge drink and 63 per cent were more likely to have had more than five sexual partners.
The study didn't establish whether these behaviours occurred before of after reading the books but they noted that these were not healthy behaviours. Lead researcher and professor at the Department of Human Development at Michigan State University, Amy Bonomi, said: 'If women experienced adverse health behaviours such as disordered eating first, then Fifty Shades might reaffirm those experiences and potentially aggravate related trauma. Likewise if they read "Fifty Shades" before experiencing health behaviours seen in our study, it's possible the books influenced the onset of these behaviours.'
Or is BDSM good for you?
In the other camp are researchers arguing that the conversation about BDSM is a healthy one. Brad Sagarin, a psychology professor at Northern Illinois University, has used his innovative research to identify the positive aspects of BDSM and to replace stereotypes with accurate scientific information. Writing in The Guardian, he argues that across his studies, those who participate in BDSM show reductions in stress and an increase in intimacy. This positive impact is predicated, however, on the presence of consent.
He concludes that the key to BDSM working in relationships is good communication, arguing: 'We do not need to find a sexual soul mate. Sexual fulfilment does not require a partner whose kinks correspond perfectly to our own. Rather, fulfilment requires a willingness to disclose, a willingness to hear disclosure, and a willingness to provide to our partner what he or she needs to be fulfilled.'
Girls' night or date night material?
With reports of block booking by groups of women reluctant to take their men, it seems the jury is officially out over whether this is a good date night film.
Whether you are into BDSM or not, think Fifty Shades of Grey is awful/brilliant/hilarious (delete as appropriate), you may find it has opened your mind to dating different types of people and sexual practices.
Author: Brett Harding is the director of Lovestruck, a website dedicated to online dating and bringing people together.
Tweet