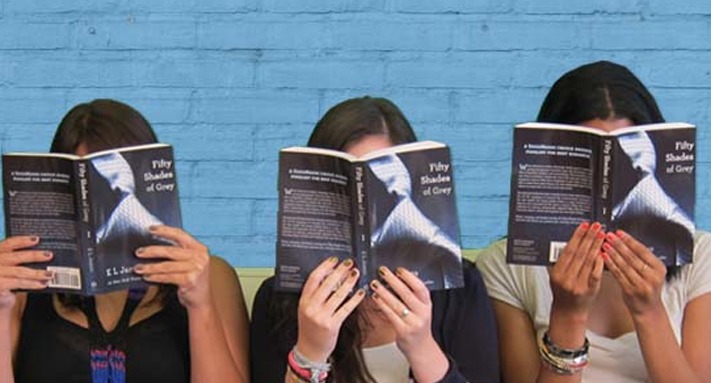 Back in 2008, The Observer newspaper conducted a detailed survey of the UK's sexual behaviour and attitudes and a follow-up survey last month, called Sex Uncovered, revealed some surprising trends – including a decrease in libido and dissatisfaction with our sex lives.  What? We're far naughtier and into sex than we were, aren't we? Er, yes it would seem, but without actually doing it. An increase in erotica, yes, but we prefer to read and watch it online instead…
50 shades of can't be bothered? The survey showed that the average British adult only has sex four times a month, less than once a week, with only one per cent saying they have sex 30 times a month, an average of at least once a day.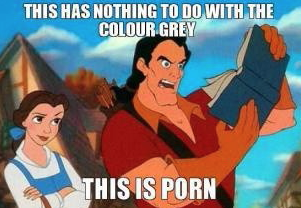 63 per cent of people questioned admitted they were happy with their sex lives, but that's down from 76 per cent in 2008. Instead of sex it seems people are turning to reading erotica, like the bestselling Fifty Shades of Grey with 53 per cent of women and 36 per cent of men enjoying books rather than the real thing. 76 per cent of men – and 36 per cent of women admit to watching online pornography.
Average Joe? Back in 2008, 44 per cent of those surveyed rated their sex drive as above average and the figure has now dropped to 34 per cent, with 42 per cent now rating their sex drive as average.
A loss in confidence? As well as having less sex, people have revealed they feel less confident with their performances, with only 33 per cent rating themselves as above average, compared to 55 per cent back in 2008. Now a solid 58 per cent think they are just average. Last time round, more men than women were confident in bed, now both sexes rated themselves the same.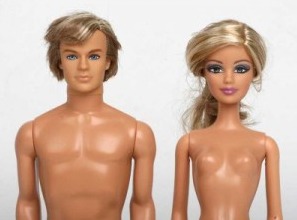 Our thoughts: The internet is great, isn't it? There's certainly no doubt the digital world has opened our (sometimes watering) eyes to a whole new world of sexual behaviour. And some! Gone are the days of giggling at the top row magazines and managing to borrow a naughty 'video' owned by someone's unsuspecting dad. The internet caters for every sexual preference at the click of a button with images of 'physical perfection' sprawled across our phone/tablet/computer screens and men and women seemingly obliging to most sexual orientations to satisfy our lust. There is probably no sexual position or scenario you can't find online to satisfy what then becomes a subsequent desire to view more.
But is this the problem? Has the internet removed the 'mystery' and 'intrigue' of building up to sex and replaced it with instant hardcore, love-less imagery that actually leaves us feeling dissatisfied with our sex lives, bodies and relationships? Are we confused at what we should and shouldn't be doing in the bedroom? Are we sexually stressed? Do we feel pressured to perform how 'they' do online and feel guilty that maybe we don't always want to? And worse still, are we forgetting how to actually be intimate with each other…you know, in real life –  person to person?
Questions questions – we're worn out so is it any wonder we'd rather read about it with 50 shades of a good cuppa Earl Grey…?
What do you think? Tell us @lovestruck
Tweet