Halloween isn't just for kids, right? So you might not be able to pull off a pumpkin or a spider outfit quite the same way these days but nonetheless, donning a costume allows us show our wild, creative sexy and fun side!
There are heaps of fun events that can be enjoyed with a spooky sidekick so if you are seeking inspiration, here are some ideas we pulled from the pot…
Warning: Not for the faint-hearted…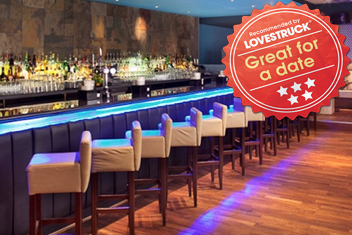 Lovestruck does Pause Bar Halloween Party
When? October 29
Where? Pause Bar, 80-84 Leadenhall Street, EC3A 3DH
What? Are you a Gomez looking for your Morticia? Or a Wonder Woman searching for your Superman? We are treating our members and their friends to one of our brilliant events. There are no nametags, no entry fee and no rules, just rock up and grab a red straw so other singletons can find you, or so you can approach the good-looking types who fill out our parties. Have fun!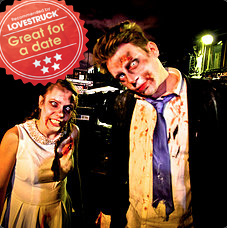 Backyard Cinema presents Zombie Apocalypse
When? October 31 to November 7
Where? Secret venue, London
What? Will you survive the night? Backyard Cinema is hosting eight nights of zombie films, including Shaun Of the Dead, 28 Days Later and Evil Dead. On arrival at the top-secret East London survivors' camp, you will need to stock up on zombie burritos and antidote cocktails before you explore the Zombie Testing Facility. From there, you will be taught survival techniques and weapons training to survive a zombie infestation…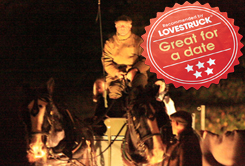 Horse-drawn Halloween rides in Richmond Park
When? October 30 to November 1
Where? Richmond Park, Kings Road, Surrey, TW10 5HS
What? Explore Richmond Park in the dark via horse-drawn carriage, under blankets with a cup of gin in each hand. An on-board guide will tell you about the park, the ghosts and highwaymen that haunt it, the Shrew Ash tree where witches are rumoured to congregate and a Victoria murder that took place in the park, that was only solved in 2010…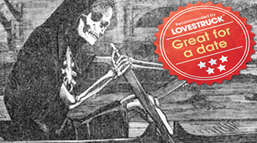 Necropolis – London's Journey of the Dead
When? October 30 – Nov 1
Where? Waterloo Station
What? This walking tour and immersive pop-up experience will take you and your date deep into the heart of Waterloo Underground station, where there are the rumoured remains of the notorious Necropolis Railway Station. Journey back in time where the city's graves were overflowing with corpses and Londoners were forced to take their loved ones on a one-way trip to Necropolis Railway Station. Every bit as gory as Halloween's biggest fans could hope for…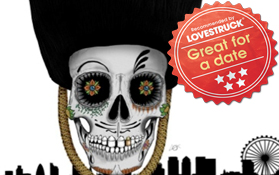 Mexico's Day of the Dead Festival
When? October 30 – November 2
Where? Bargehouse, Oxo Tower Wharf, Southbank, SE1 9PH
What? Mexico's Day of the Dead or Dia de los Muertos celebrations have been happening for around 3000 years and I is a day for remembering lost ones. This event, hosted by the Embassy of Mexico has also partnered with tequila brand, Jose Cuervo. There will be an exhibition by contemporary artists exploring the theme, Jose Cuervo masterclasses and a variety of workshops. Best of all, it is free – all you need to do is register.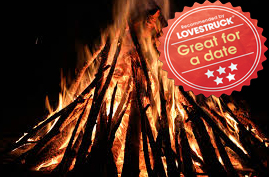 Vauxhall Pleasure Gardens Fire Festival
When? Friday October 31
Where? Vauxhall Pleasure Gardens, SE11 5HY
What? Expect dancers, acrobats and fire jugglers at this free festival, celebrating the story of fire and ghouls and ghosts. The bonfire is lit at 6.30pm and there will be mulled wine and food stalls, alongside the live performances.
Do: Cling to your date as if your life depended on it.
Don't: Act like a corpse.
Are you planning a creepy date for Halloween…?
Tell us @lovestruck
Tweet