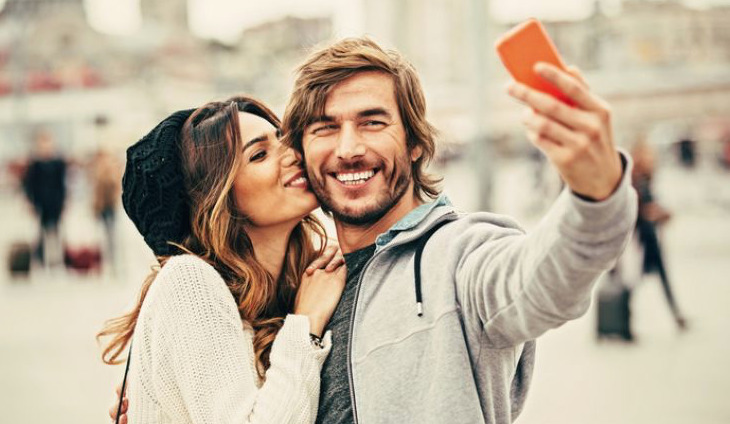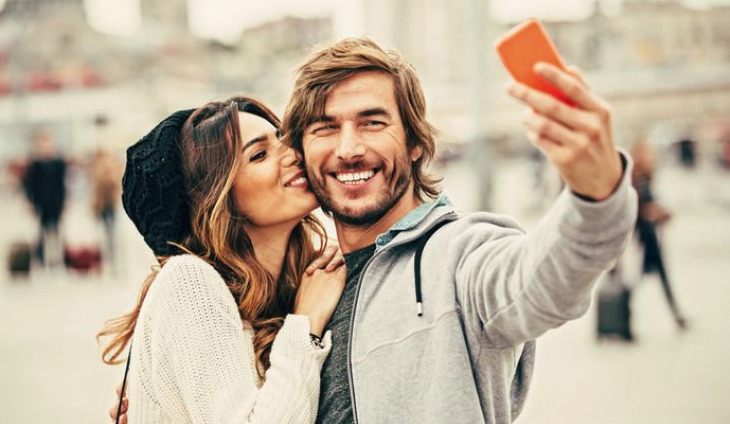 So, just how do you know if someone is for keeps?
There are heaps of features out there that aim to reveal the tell-tale signs that he or she is 'the one.'  "They tell you that you're gorgeous first thing in the morning" or  "They always bring you tea in bed' concepts that, to be honest, we already know are good signs. I mean, dating someone kind and thoughtful is a no-brainer, right?
But if we remove the "being nice" out of the equation, just while you're reading this blog, what are the other, less obvious signs that they are for keeps?
Max Blumberg, a psychologist and researcher at London's Goldsmiths University reveals three strong signs they are for keeps.
1. You argue

Huh? Arguing is bad isn't it? Nope. And if you guys pride yourselves on the fact you've never had a single argument, you might wanna kick off about them not squeezing the toothpaste from the bottom. Plenty of relationship experts believe that not fighting at all is just as unhealthy as fighting all the time.
"It's very unusual to never have conflict in a relationship, a lack of it could be a sign that the relationship is dull – or that one of you might be walking all over the other," explains Blumberg. "The secret to a happy relationship is not about avoiding conflict at all costs – it's about resolving conflict in the correct way."
So how do we go about doing that? Well, seems we need to detach ourselves from our human emotions. It's perfectly OK to let off steam sometimes, life isn't all harp playing cupids on pink clouds. Its about recognising when your partner is unhappy or stressed and reacting as approriately and as calmly as possible.  You'll both get to know each others trigger points too, bad day at work, tiredness,  and learn when to either leave them to it, or offer support.
Blumberg adds: "Ideally, you need to wait at least three or four hours before your chemicals re-balance and that wild feeling subsides so you can discuss the matter calmly. Common wisdom not to go sleep on your problems is not necessarily true."
Don't forget however, we're talking relatively trivial arguments here, nasty verbally or physically abusive arguments are toxic and a sure sign that they need to be drop-kicked from your life.
2. You're both happy doing nada
Ah that lusty exciting honeymoon phase, hey? Wish it could last forever? Those exciting weekends away, dinner dates, passionate fumbles – but it's what happens when this fades?
It's OK. Accept that it will. It's almost impossible to keep up that initial frantic dating activity so be fine with doing absolutely nothing together sometimes, or more often than not. When you can sit on the sofa in joggers, dinner on your lap, both chuckling to your favourite rom-com, don't see it as boring, see it as a reassuring sign that you are totally comfortable in each others company, no fuss, no nonsense, just enjoying being together and sharing laughs, silly chat or even catching a few zzzz's!
"One strong defining feature is that you can be quiet together – and do absolutely nothing," explains Blumberg. "And finding someone you can muck along with. It's a very practical type of relationship – but studies show they work."
3. You can happily talk about each other
We  mean you and your partner, sitting down together and having a heart-to-heart about your relationship sometimes – and really listening to what you each have to say.
Blumberg recommends sitting down for a relationship MOT every six months, nothing heavy, just a caring chat about each other to just to make sure you're both happy and that there are no issues or niggles bubbling beaneath the surface.
"It could be a simple matter of saying: 'I really enjoy our relationship, you enjoying it to?"
The sessions should help you both to stay on top of all the changes that couples inevitably go through when other sometimes stressful outside factors such as, life, work, family or friends are thrown into the equation.
Nail the above three points and you could have yourself  'the one.'
Tweet