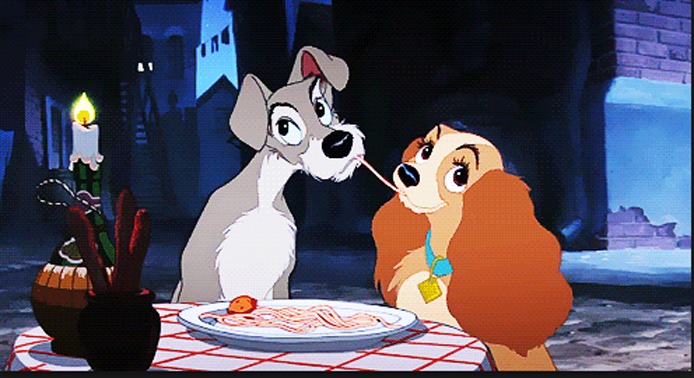 If your first date involves food, you may wish to choose carefully as what you pick from the menu could be the difference between date disaster and date success, according to a new study.
The survey, conducted by the food chain TGI Friday's, studied 2000 singles to determine how food choices affect their date out and interestingly found that many singles judge the character of their date by the food they choose!
Much at steak:
Four in ten daters admitted the food their date chooses can determine whether they'll get kissed post date and one quarter of daters admitted to being completely turned-off by what their date chooses (so you may want to rethink the grilled hairy camel testicles and go easy on the garlic for that pong-free first kiss)
Enough on your plate?
Healthy eaters may wish to consider ditching the usual salad based meals as many women presumed salad ordering men would be 'boring' or 'wimps' where 27 per cent of men found a woman with a good hearty appetite (who made no bones about gnawing enthusiastically on one) very attractive! Not that we needed an excuse to tuck into sticky ribs or a cheeky cheese burger…
Silver service:

26 percent of men also liked it when their dates were up for getting a  little tipsy during the date and 12 per cent of guys thought more of the female date who shared banter and good manners towards the waiting staff.
Relax, don't chew it:
A local bar for a first date would apparently be more likely to lead to a first date kiss than a more formal restaurant environment and there was good news for hard up daters as it appears most dates are happy with meals costing £25 and under. This suggests slightly nervous first time daters prefer a more relaxed, informal vibe whilst enjoying hearty comfort food that gets them a little bit messy and in the mood.
Although it's easy to make a judgment on someone from their food choices, relationship expert Jo Hemmings warns, 'I would always advise people to be themselves on a date and while it's good to make an effort of course, responding and behaving as naturally as possible is important as, if you give a false impression of yourself to begin with, it can only lead to disappointment.'
What do you think of this survey? Would you change your eating habits to impress a hot date or choose the same food they liked? Or do you find this survey all a bit hard to swallow?
Chew it over @lovestruck
Tweet