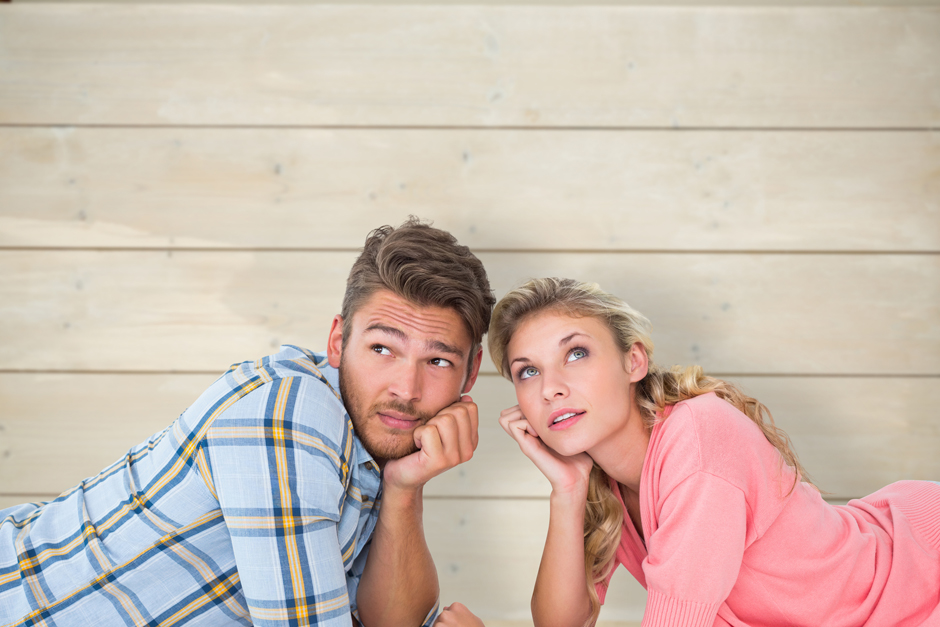 As unashamedly romantic as we all profess ourselves to be, many of us carry around an invisible checklist for our perfect suitor, swiftly shunning those who fail to tick those all-important boxes according to relationship guru Jo Barnett.
We like to think that tantalising chemistry is all you need for a long-lasting, loving union but let's be honest, we all have a few requirements in a potential other half.
Kiss & Tell:
With the aim of discovering the tick boxes of the nation, the fresh breath experts at Dentyl Active, the alcohol free mouthwash with a two phase bad breath busting action, conducted a nationwide poll asking 1,000 Brits what they deem to be the most important qualities in a potential partner.
Treat them kindly, keep them keen
The most popular quality stated (at 41%) was "how they treat you." After a string of pitiful dates and dead-end relationships with bad eggs, most people will agree that being treated like a prince or princess by their partner is more important than anything else.
You say potato, I also say potato
Dentyl Active's survey also revealed that the second most popular requirement in a potential partner was having a lot in common with them. This makes a lot of sense considering that some people find joy in PVC-clad all night party sessions, whilst others think there's nothing better than a night in with a good book and a fine pie.
A sight for sore eyes
The third most stated important quality in a potential partner was "what they look like."
It goes without saying that beauty is the most potent aphrodisiac and that a well-groomed, handsome stranger is sure to pique our interest levels. As well as glowing skin, perfectly coiffed hair and a slicker than slick outfit, healthy teeth are just as important – after all, one of the first things we remember about those we fall in love with is their smile.
The Dentyl Active range of mouthwashes is scientifically tested to kill and remove oral bacteria, leaving teeth and gums protected for up to 18 hours so that your breath is blissfully fresh…and you are ready to get up close and personal.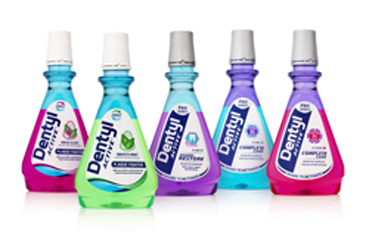 SAY HELLO TO DENTYL ACTIVE – SHAKE IT. SEE IT. FEEL IT. ®
The Dentyl Active range of alcohol free mouthwashes contain antibacterial ingredients – natural essential oils and Cetylpyridinium Chloride – CPC. Both ingredients, which have to be shaken together before swilling the mouthwash around the mouth, are proven to 'bust' oral bacteria which cause nasty breath. The bacteria and debris then stick to the clever mouthwash solution. When you rinse Dentyl Active out from the mouth you can see the bacteria, food debris and other deposits, removed and highlighted as small, brightly coloured masses in the sink. Now that's just plain smart thinking from Dentyl Active!
DENTYL ACTIVE – RANGE FACTS & STATS:
Dentyl Active Plaque Fighter™ – available in Smooth Mint and Fresh Clove flavours. Dentyl Active Plaque Fighter contains two antibacterial agents – CPC and Peppermint oil1. These antibacterial ingredients help destroy bacteria, especially plaque-forming bacteria and provide long lasting fresh breath. Contains 0.05% (225 ppm) fluoride.
Dentyl Active Complete Care™ – available in Icy Fresh Mint and Icy Fresh Cherry flavours. Dentyl Active Complete Care works in six active ways, leaving users with a 'professional clean' feeling and fresh breath for up to 18 hours2. Dentyl Active Complete Care contains 0.05% (225 ppm) fluoride.
Dentyl Active Enamel Restore™ – available in Icy Fresh Mint. Dentyl Active Enamel Restore contains double the fluoride level of the rest of the Dentyl Active range (within recommendations) 450 ppm. This, along with its exhilarating flavour, means that Dentyl Active Enamel Restore will:
Help strengthen tooth enamel by replacing lost minerals
Help protect against acid erosion3
Help tooth enamel become more resistant to acid attack
Data on file.
Enhanced Antibacterial Activity of Cetylpyridinium chloride in Oil: Water Mixtures; O.Ilan and M.Rosenberg; Tel-Aviv University, Israel; Journal of Dental Research 75 (5) 1996
Reference on file.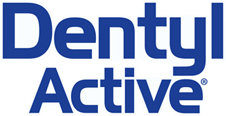 Tweet