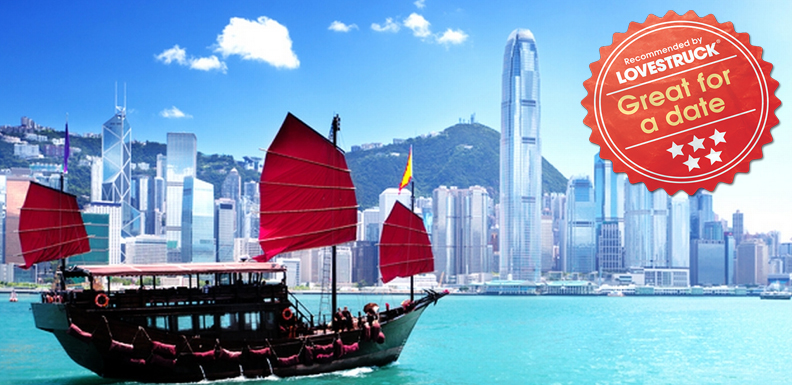 Are you the sort of person who gets itchy feet? Don't like sitting around with a drink and getting to know your date that way? We've explored some of our favourite ideas for those of you who love a date in motion…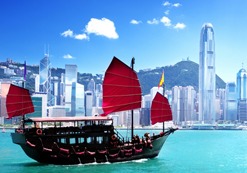 Hong Kong is a city but also an archipelago of 260 islands, many are small and remote and overlooked. To see a host of fantastic coastlines, beautiful beaches and coves, hire a "junk" – the name formerly given to traditional Chinese fishing boats but now applied to any motorised boat. Go through a company, such as Island Junks, where you can choose from a full-catered option complete with masseuse, waitress, restaurant bookings at various locations or speedboats to rendez-vous to one where you can load up your own picnic and cool box of beer or wine and dictate where you drop anchor and dive off the side.
As one of the city's iconic tourist attractions if you are a local and haven't been aboard,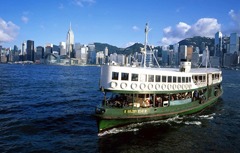 time to have a go. There are 12 in the fleet and these vessels have been carrying passengers between Kowloon and Hong Kong Harbour since the late 1800s and fares remain very low. A popular and convenient way to cross Victoria Harbour, they are also a fab way to view the city's skyline. Try to avoid rush hour, when they can be packed with commuters or sail just before 8pm, when the boat will pause in the middle of the harbour so you can view the Symphony of Lights show. Also if you pay more for an upper deck seat, the views will be better.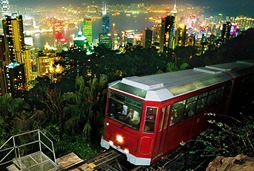 The Peak is a great place for a date but getting there can just add into the fun, too! Hop on The Peak Tram- the steepest funicular railway in the world, which departs from its terminus on Garden Road and runs continuously from 7am until midnight. During the seven-minute journey, you will be travelling at almost vertical angles and can view all the incredible skyscrapers and mountains north of the city. Once there, you can admire the stunning vista at The Peak Tower before going for drinks and food at one of the nearby restaurants or bars.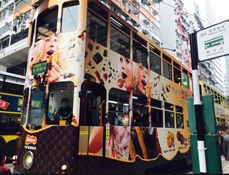 Hong Kong has many forms of transport but the tram – known as the "Ding Ding" to locals – has all of the old-school charm. Hop on at the back and pay at the front as you leave and running along some of the best parts of the city for 30 kilometres from Kennedy Town on the western end of the line to Shau Kei Wan on the eastern end, this is the best ways to get lost in the city with a date.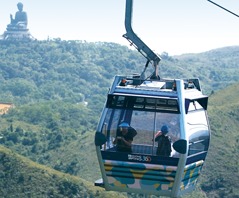 This visually stunning 5.7km bi-cable ropeway is suspended over the South China Sea, with views of North Lantau Country Park towards Lautau Island and the world's biggest seated outdoor Buddha. Either hop onto one of the standard cabins that seat 10, or a crystal cabin, which have clear glass bottoms for a 360-degree appeal during the 25-minute ride. For a very special date, you an even book a private cabin. On arrival, you can explore the Ngong Ping Village, where there are plenty of places to eat and street performances to enjoy.
Do you like dating on the go? Any other places to recommend? Tell us @lovestruck
Like these date ideas? You may also like: Top 5 new date-eats in HK
Tweet