Are you a poet who doesn't yet know it? Have you always felt there is an inner poet within struggling to get out? Or is the 'Roses are red, violets are blue..' rhyme the nearest you've got to a romantic recital?
Fear not. To coincide with National Poem In Your Pocket Day, you can impress a date by playing a modern day poet, reading limericks and rhymes all from the palm of your hand whilst enjoying a G&T with lime in the other. Simply download The Poetry App (for free) for instant poetic inspiration on tap. You can also listen to powerful narrations from well known names such as Ralph Fiennes and create and record your very own poetry and  narration!
Walk in their shoes

Using the App's guide, you can also take your date by the hand and follow in the footsteps of our much loved poets at their once favourite haunts around London. Maybe a trip down the history path of Plath or rhyme down the yesterday streets of Yeats – you can enjoy a little literary history and woo with the poetic language of love. Here they are…
T. S. ELIOT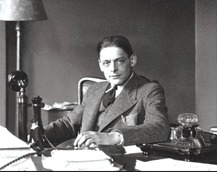 The Larrik Pub, Crawford Place, Marylebone.
At a glance, you know there's something more to The Larrik Pub – its old school paneled side hints to the times of old, and stories foretold. It sits across from the former home of esssayist, publisher, playwright, literary and all-round romantic T.S. Eliot, where he lived with his first love, Vivenne, as a newlywed. Perhaps they said it best in My Fair Lady: "All at once am I several stories high, knowing I'm on the street where you live…"
SYLVIA PLATH
Muriels Kitchen on 38 Old Compton Street, Soho.
Before Muriel opened her kitchen, 38 Old Compton was known as Chez Auguste and was one of Sylvia's favourite places for a date night. Admittedly, Ms Plath wasn't all that lucky in love – as is widely portrayed in her poetic journals – but who's to say your luck won't change. Dinner, date and The Poetry App – we could think of worse ways to land a date…
RUDYARD KIPLING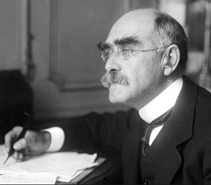 The Charing Cross Theatre, Villiers Street, Westminster
Steeped in old time charm and sitting proudly on Villiers Street, The Charing Cross Theatre was once upon a time frequented by a young Rudyard Kipling. Of course, in those days, it was known as Gatti's Music Hall where, from his desk, Rudyard could see across the street and on to the stage of the Music Hall. See a show, grab a drink or just hang out and find your inspiration, just like Kipling did.
JOHN KEATS
Keats House, Keats Grove, Hampstead
For those who didn't pick it up straight away, Keats House is the former abode of none other than 18th Century Romantic poet John Keats – it has a plaque out front and everything! Forming the backdrop to some of Keats' most memorable poetry, the Grade 1 Listed property is open to the public and is home to the garden which he shared with the love of his life, Fanny Brawne, and in which he composed his famous 'Ode to a Nightingale'. 
WILLIAM BUTLER YEATS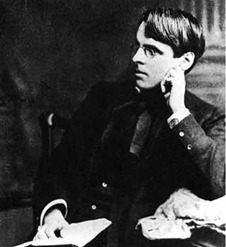 Ye Olde Cheshire Cheese Pub, Fleet Street
Perhaps there's no other pub in London so deserving of the 'Ye Olde' title. Sitting pretty on Fleet Street, Ye Olde Cheshire Cheese Pub is where Irish poet William Butler Yeats and Ernest Rhys started The Rhymers' Club – a group of London-based poets, founded in 1890. Yeats was in good company, with the pub having also hosted the likes of Charles Dickens, James Boswell, Voltaire and Thackeray. Not bad, eh?
LORD BYRON
The Spaniards Inn, Spaniards Road, Hampstead
Just down the road from John Keats' pad, you'll find The Spaniards Inn – also a favourite of romantic poet George Gordon Byron, known to his mates as Lord Byron. The 16th century inn is a romantic idyll in itself, and allegedly has a few tales of its own to tell.
CHRISTINA ROSSETTI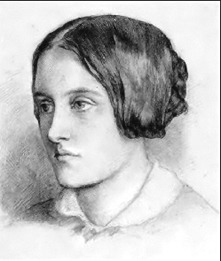 Highgate Cemetery, Swain's Lane, Highgate
So it might be a little morbid, and probably not the best first-date destination, but Highgate Cemetry is definitely worth a visit, boasting "some of the finest funerary architecture in the country". It's also where Victorian Romantic poet Christina Rossetti was laid to rest in 1894. She was buried in the same grave as her mother and father, which is situated towards the front of the cemetery. For best results, visit in full daylight; gates close at 4:30pm.
For more information, visit thepoetryapp.org | facebook.com/poetryapp | twitter.com/thepoetryapp
Have you ever recited poetry to woo a date? Tell us in words @lovestruck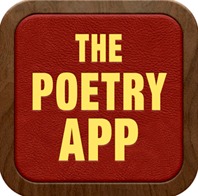 Tweet