Are you living and working in Hong Kong and still wondering where to impress your other half with a lovely dinner for Valentine's Day? We've put our thinking caps on and come up with a few ideas for you, across various price ranges: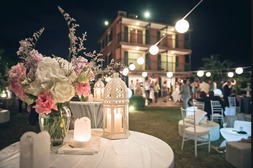 One-Thirty One
Nestled in the bay of Three Fathoms Cove, this restaurant is located in a three-storey Mediterranean style house situated in one of the most beautiful parts of Sai Kung, thirty minutes from the city. With only four tables inside, it is very intimate, although guests can sit outside and watch the sun set over the water. If you want to arrive in style, there is even a small heli-pad on site. The food is French and while the price tag is a big one (from HK$600 for a four-course set lunch menu), the food is divine.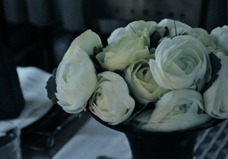 Le Blanc
This French private kitchen has a cheerfully random selection of fun artwork, fairy lights and flimsy partitions. It is reasonable inexpensive to eat and guests are encouraged to bring their own wine to save even more. There are two Valentine's Day meal sittings (6pm to 8.30pm and 8.50pm to midnight) at a cost of HK$480 per person. The menu features a Cocktail of foie gras terrine, smoked duck breast & mushroom jelly, an appetizer tasting plate, a choice of five main courses, followed by dessert.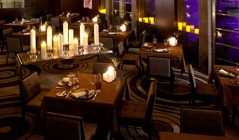 Whisk
The Michelin-recommended Whisk is modern and elegantly casual and located in the stylish Mira hotel. The Valentine menu, which is available on February 13 and 14 called 'Flower Power', features highly coveted Palamós prawn with pickled rose petals, lemon balm and fennel and Elderflower with sweet millet and rose champagne. The set menu by Chef Bjoern Alexander features luxurious concoctions such as oxalis béarnaise, cherry perfume and pickled roses to engage all your senses! You'll need to dig deep: HK$2288 per couple for six courses on February 13 and HK$2988 per couple for seven courses with a glass of Ruinart Rose Champagne on February 14 but it will be worth it!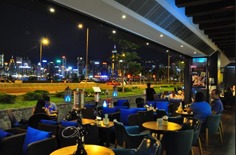 Namo
With stunning views over Victoria harbour, Namo was launched by Michelin-starred Chef Alejandro Sanchez together with renowned Thai chef Khun Wijannarongk Kunchit. It offers Avant-Thai cuisine – a new direction in Thai food incorporating traditional, tried and trusted recipes of Asian cuisines infusing them with modern cooking methods. The 'Be My Valentine' menu is HK$888 for two adults and includes three courses.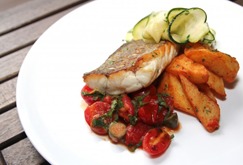 Café Roma
How about some alfresco dining with a view? Café Roma boasts stunning view over the Tsing Ma Bridge in the background, and fantastic European cuisine. The Valentine's Day menu includes Foamy Smoked Oyster Soup, Thyme croutons & tru¬e oil or Grilled Green Asparagus & Poached White Asparagus, Grilled Cod¬sh Fillet & Scallop Crusted with Almonds or US Prime Black Angus Sirloin Roasted with Three Peppercorns, followed by Raspberry Chocolate Mousse Cake. It costs HK$348 for 1 person/HK$688 for 2 persons, with the option of two champagne cocktails for HK$98.