How does money affect intimacy? How many calories do you actually burn 'whilst making lurve? And more importantly, why don't men do much housework?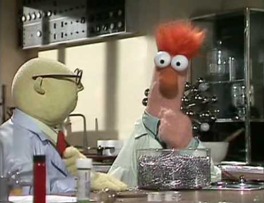 We thought we'd don our white coats, plastic specs, ignite some Bunsen Burners and burn some…peanuts. The results? We can reveal that yes folks, those bizarre sex facts are all TRUE!
The higher a women's sex drive – the more they raise their standards: According to a 2013 study published in the Journal of Research in Personality, the more that women want sex, the more they heighten their standards when it comes to picking a partner. Interestingly, this is in direct contrast with men, who lower their standards according to how much they want sex. It seems women are programmed to look for the best genetic partners.
Couples who travel together have better sex: Need an excuse to book a holiday for next summer? A 2013 study found that couples of go on holiday together have more satisfying sex lives. Out of 1,100 adults polled, 77 per cent who took trips with their loved ones rated their sex lives highly, compared to 66 per cent of those who stayed at home. The survey found that weekend breaks are perfect for keeping relationships on track – with 83 per cent of respondents saying they boosted their sex lives.
Sex and alcohol make people happier than having children: Having children is one of life's most fulfilling experiences, but according to a 2013 study at New Zealand's University of Canterbury, people rate sex as the top experience that brings them happiness. Drinking alcohol or "partying" followed in second place, while having children ranked just fifth on the list.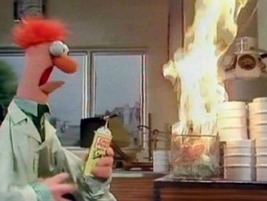 Husbands who do more housework have less sex: Married men and women who divide the household chores between them have less sex than couples of follow the more traditional roles, according to research at University of Washington. However, it does depend on the types of chores – if wives are doing the cooking, cleaning shopping and men doing the gardening, DIY and paying bills, the couple have more sex, whereas if men take on the women's jobs, the couples reported to have less sex.
Sex can ease headaches: Rather than avoid hooping into bed when you have a headache, having sex could actually cure it. One scientific study in 2013 surveyed 800 headache sufferers and 200 migraine sufferers. Sex eased symptoms for 60 per cent of the migraine sufferers and 37 per cent of the headache sufferers.
Economics graduates have the most partners: According to a Student Beans survey of 5000 students across 100 universities in the UK, the average economics student reported that they had five partners since they started University. Next most promiscuous were students of social work, community care and counselling (4.7 partners on average), marketing (4.57), leisure, hospitality, tourism and retail (4.56) and agriculture (4.44).
Heard of any other bizarre sex facts for the list?
Tell us @lovestruck
Tweet