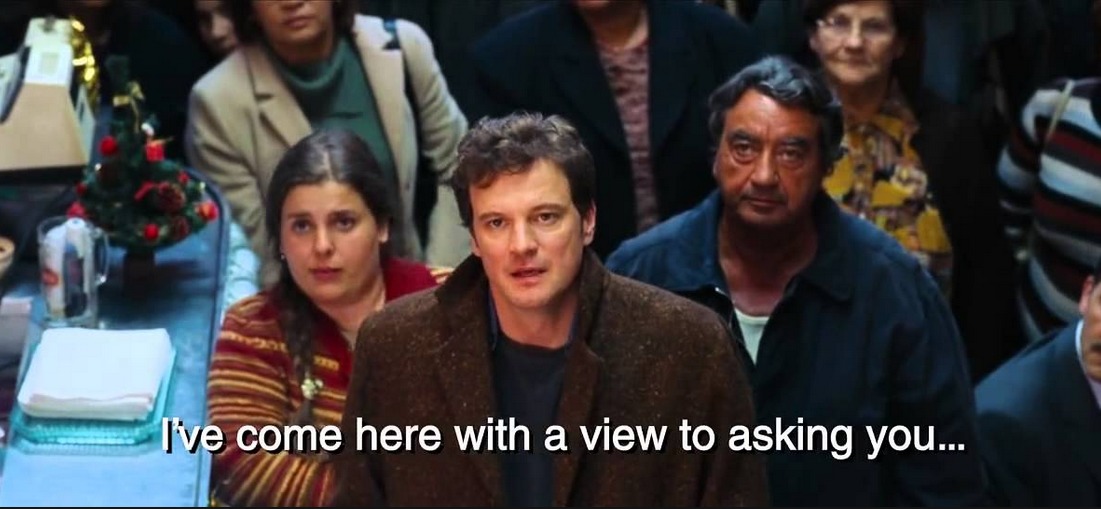 What would it be like to embark on a romantic love story that started one magical sparkly Christmas, just like one of those romantic Christmas movies? Well wonder no more. Research shows singles are more receptive to new encounters so don't sit about waiting for the elves to bring you the love magic, grab your love life firmly by the antlers, add a little Glühwein into the mix and kick start your own love story. Now! Here's how…

1. Mistletoe
Mistletoe. Wear it above your head or beanie. We dare you. Do it with your mates if you're too shy to try this alone. Even if you don't get to snog some gorgeous passer by, doing something quirky and funny like is the best ice-breaker! You're bound to have a laugh with people you've not met before – see, that's another door opener…
2. Secret Santa
If you prefer taking things slowly or your secret crush situ is complicated – go secret Santa. Nothing sums up the Christmas spirit better than giving gifts and if you're crushing on someone, leave them a small gift before the holidays: a snow globe, gingerbread cookies, candy canes or a little box of chocs Christmas. This might keep them guessing or, their search will hopefully lead them to your door this Christmas…
3. Party on!

With so many good movies on and so much good food and booze in the cupboards it's easy to settle with staying indoors,  PJ's on, weeping over It's A Wonderful Life thinking your life is anything but wonderful. But don't decline that offer of a party even if you don't really know anyone there.  Maybe, just maybe, the future love of your life had attended the parties of Christmas past you didn't go to and left alone when they could have met you? Or worse, left with someone who made the effort go got to them first? Get in the Christmas 'present' and make your future!
4. Join the singles online party!

Get online dating. It's better than a mega big tub of chocolates – gorgeous love-seeking singles all flirting beneath one lid. From boxing day, sites see the biggest ever surge of new members and a huge spike in activity from existing members with one thing on their mind. No not that, serious dating sites attract serious singles looking for serious love…with you.
Do you know more ways to create you very own Christmas love story? Share with us @lovestruck
Image: Love Actually (2003)
Save
Save
Save
Save
Save
Save
Save
Save
Save
Save
Tweet