Singapore is enjoying an increasing number of healthy food cafes popping up all over town. These cafes make really good date venues for health lovers or daters who maybe feel they over indulged during the Chinese New year celebrations..?
Here at Lovestruck.com, we believe healthy lovin' and fresh starts begin with wholesome grub that's good for the heart and soul. Here's our top pick: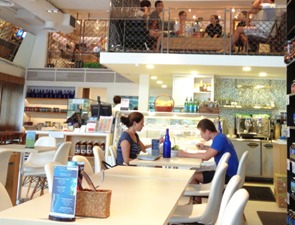 The Living Café
This healthy food café belongs to Balanced Living, a wellness centre on the Bukit Timah Road, offering holistic health support. Raw food is the main focus of the food and the menu offers salads, homemade wholemeal pizzas, wholewheat wraps, sandwiches, burgers and other options. Make sure you save some room for dessert or one of their delicious smoothies, such as the Chocolate Monkey, made with cashew milk, banana, Medjool dates and organic raw cacao powder. Yum!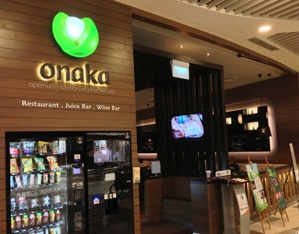 Onaka Resturant and Wine Bar @ ARC
Created in 2008, Onaka – meaning Optimum Nutrition and Kitchen Art – offers a huge range of organic vegan, veggie and non-veggies dishes using healthier cooking methods, like steaming, baking and sous-vide. Their aim is to educate the public to eat more mindfully, so they take pleasure in the flavours, textures and presentation of the food and think about its origin. The team here use whole grains, unrefined organic sugar and blend Asian culinary cultures together with modern Western influences to a tee.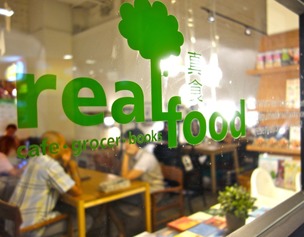 Real Food
Real Food was designed as 3-in1 concept, with a bookshop, restaurant and grocers. Located just a stone's throw from Killiney Road, near Orchard Central, head here if you want to eat out with your date and feel virtuous about it. There is a designated dining area, serving vegetarian cuisine within relaxed and smart seating area. The menu is big and offers an excellent mix of Western and Asian dishes.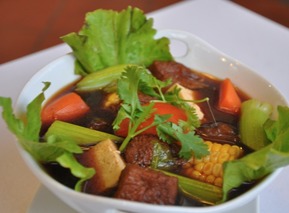 Sunny Choice Café @ The Rail Mall
Housed within the Rail Mall, along the Upper Bukit Timah Road, the Sunny Choice Café is small but serves seriously good – and very reasonable priced – veggie food. You place your order through a tablet attached to your table and there are plenty of dishes to choose from in Chinese, Korean and Western styles. It gets busy at the weekends, so head here for a weekday date.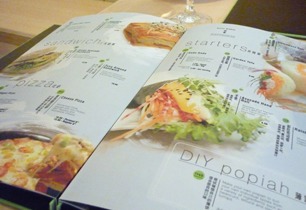 7 Sensations
Described as a "sensory journey", 7 Sensations cook and present food with a holistic approach to eating. They have seven culinary elements in their menus: Asian fusion cuisine, Singapore Peranakan cuisine, Western cuisine, Japanese cuisine, Thai cuisine, a healthy beverage bar and cakes and pastries. There are absolutely no nasties like MSG or artificial colours and preservatives in their food. Big detox thumbs-up!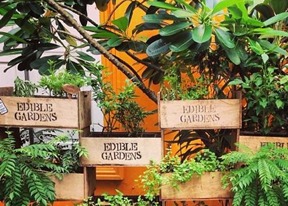 Artichoke Café and Bar
This café offers Middle Eastern food and communal plates inspired by Turkish, Greek and Moroccan food. There is music playing for an upbeat atmosphere and even an edible garden, which they harvest from and use in their menu. Chef and Owner Bjorn Shen regularly wins awards and has earned significant industry recognition over the years. This is another winning healthy food destination.
Do you have other healthy-eat-date recommendations for us? Tell us @lovestruck
Tweet