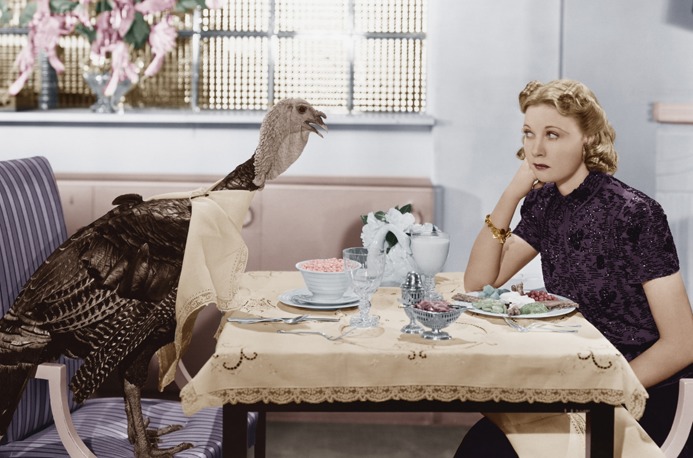 Christmas is coming and the Goose (and Turkey) is getting fat, but what if you're a single person dating in London who has chosen a vegan lifestyle?
Well you're not alone – veganism is becoming increasingly popular and more mainstream. In the celeb world Beyonce and her husband Jay Z, Thandie Newton, Woody Harrelson and Natalie Portman are all said to have chosen a vegan diet. It's out with the bean curd and old nut roast and in with delicious raw salads, yummy curries and flavoursome fruits.
If you are dating a vegan or just fancy a meat-free date, head here: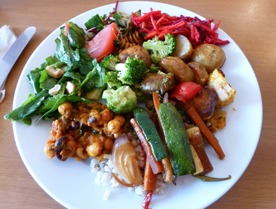 222 Veggie Vegan
Based in West Kensington, this Vegan restaurant serves entirely organic vegan food and it is all super-healthy and low fat, low salt and never micro-waved or fried. Main course favourites include Seitan Straganoff, a creamy dish with seitan strips, caramelised onions, fresh herbs and pepper cubes in cashew cream, served on organic basmati rice and Head Chef's Ben's special – an in-house stir-fry with either brown basmati or organic wheat-free noodles, served with seasonal vegetables and seitan or marinated tofu and prepared mild, medium or spicy to your taste.
This Soho institution serves internationally inspired seasonal food. Made daily in the kitchen, featuring everything from burritos and laksas to burgers and pasta. The menu shows which dishes are veggie, vegan and gluten-free. There are no reservations, so be prepared to wait. Have a drink at the bar – we recommend the top-notch classic cocktails as a pre-dinner appetiser.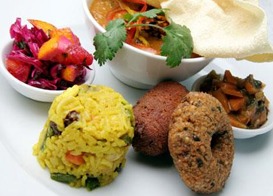 Manna
This entirely vegan restaurant in Primrose Hill serves a huge range of dishes, including delicious salads, nachos, curries and pasta. The desserts are particularly good, with highlights including the Potted Peanut Crème Caramel, Raw Carrot Cake or Vice Cream and Cookie Semi-Freddo. They now also serve lunch of weekdays and weekends and a yummy brunch.
In 2012, this Soho pub on Greek Street became London's first and only veggie and vegan pub after landlord Alastair Choat decided he wanted to a adopt a more sustainable and less wasteful approach to food. The food is simple and traditional pub fare with a veggie twist, such as tofu and chips, Welsh rarebit and veggie pies. Their Sunday roasts always include one vegetarian and one vegan option.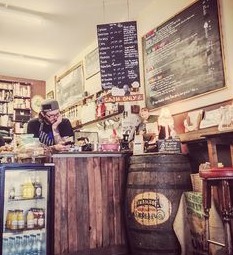 The Waiting Room
This vegetarian and vegan café in Deptford serves fresh sandwiches, soups and veggie sausage rolls. Go for the Deptford Death Sauce, a secret recipes made with habanero peppers. Another highlight here is breakfast; order a flat white with one of the rotating treats on offer, such as gluten-free salted caramel flapjacks, banana and Nutella bread or pancakes with fresh fruit and maple syrup.
Perfect for a super-romantic night out, The Gate in Hammersmith recently underwent a facelift after 25 years in the business. The first floor is housed in a converted artist's studio overlooking a pretty courtyard and there is an upbeat, yet relaxed vibe. Menu highlights include Aubergine Teriyaki, Buckwheat and Pickled Fennel Salad and the Wild Mushroom Risotto Cake.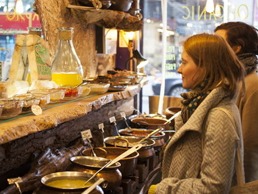 Vantra Vitao
Just a stone's throw from Oxford Street Vantra Vitao is all about organic raw or carefully cooked dishes for enhanced wellbeing. The menu, which is always changing is accessible with fresh and colourful dishes but there is normally a quiche, with raw vegetables mixed with seed cheese, nuts and garlic.
Everything on the menu is Tanya's in Chelsea and Parson's Green is raw living, plant-based, hand picked and organically grown. There is no sugar, dairy or gluten here. Great for delicious smoothies or living Breakfast – Jam Un-Toast anyone? This is raisin bread with cashew cream cheese and goji berry jam. Simple, yet divine.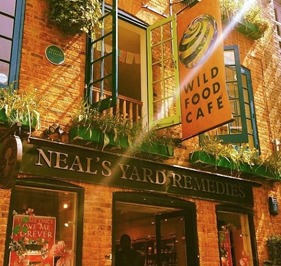 Wild Food Café
Located in Neal's Yard in Covent Garden, the Wild Food Café is a raw-centric vegan and veggie hotspot. With endorsements by the likes of Ella Woodward of Deliciously Ella fame, there is something for everyone here. We love the wild kale chips and organic halloumi. There is even organic beer and cider on offer!
Are you a vegan? Where do you go on dates? Tell us @lovestruck
Tweet