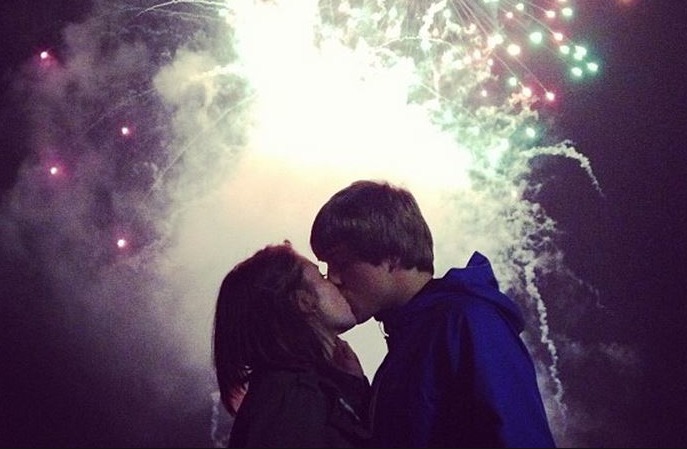 Fancy a night of getting cosy with a new date, sharing a toffee apple and making lots of "oohing" and "aahing" noises? Yes, Fireworks night is back with a bang. There are loads of fab events on in the capital this year. Here are some of the top choices: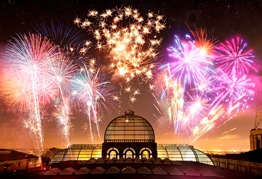 November 5: Crystal Palace Fireworks
Thicket Road, SE20 8DT
This is the 150th annual display at Crystal Palace Park, with two shows – one at 7pm with pretty colours and less bangs and then the main show. There is no funfair this year but you can expect plenty of food and drink on offer.
6pm, main fireworks at 8.30pm; £6
November 5: Wimbledon Park Fireworks 
There will be two themed performances – 'The Wonderful Music of Disney' at 6.45pm (more suitable for families) and then 'Through the Decades.' There will also be a funfair  and stalls.
5.15pm, 8.30pm; £8.80 in advance, £10 on the gate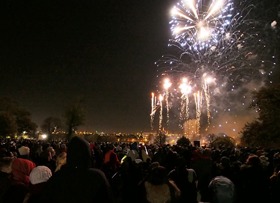 November 5: Southwark Park Fireworks
Lower Road, SE16 2PA
Get ready for whizzes, fizzles and bangs with fireworks, which attracted a huge 33,000 people last year. Expect a family funfair and food and drinks stalls serving up a selection of autumnal treats.
5pm, fireworks at 7.30pm; Free but ticketed
Alexandra Palace Way, N22 7AY
Street food? Check. Craft beer village? Check. Laser show? Check. Tow funfairs? Check. Mahoosive bonfire? Check. German bier festival? Check. Ice skating? Check. Yes, Ally Pally' Bonfire Night is one of the biggest in London with a German bier festival opening in Alexandra Palace's Great Hall at 3pm with table service from Bavarian Fraulein, sausages and plenty of beer. The evening entertainment is from Club de Fromage. Advance tickets only.
3pm, fireworks start at 8pm; £9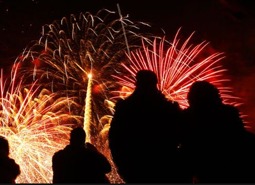 November 7: Hackney Firework Pyromusical
Clissold Park, Stoke Newington Church Street, N16 9HJ
Last year Hackney hosted their first fireworks display in over a decade. Once again, the display is synchronised to music. Last year's guests were entertained by illuminated stilt walkers, fire performances, an aerialist performing on an 11-metre high installation, alongside food and drinks, so expect more of the same.
6pm, fireworks at 7.30pm; £7.50, non-resident £8.50
November 7: Battersea Park Fireworks
Queentown Road, SW11 4NJ
The theme of this year's fireworks is "A Royal Night Out" to celebrate our longest reigning monarch. There are of course, great fireworks set to music, a bar and food stalls. Tickets must be bought in advance, so if you're in the neighbourhood (or your date is), then getting booking!
6pm, fireworks at 8pm; £6.50-£10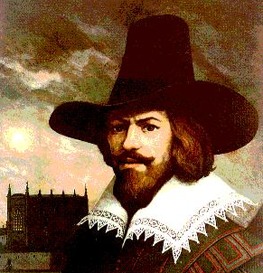 November 7-8: Guy Fawkes Festival and Fireworks
Beaulieu Drive, Waltham Abbey, EN9 1JY
There are a few excellent places to see fireworks and a Gunpowder factory is one of them. There will be the gunpowder plot story with re-enactors from the period and a fireworks display.
2pm; £9.75
November 7: Victoria Park Fireworks
Victoria Park Road, E3 5SN
Back for the first time since 2010, fireworks will light up the sky of East London. Set to a soundtrack, visitors are being encouraged to wrap up warm and come along and then send their snaps to Tower Hamlets Council on social media, using #fireworksTH
7pm; FREE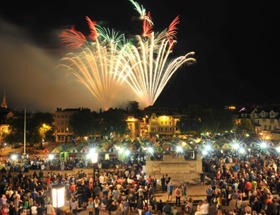 November 14: The Lord Mayor's Show and Fireworks
Various London venues – see website for details
This fun-filled day sees the Lord Mayor's Coach making its way through the historic streets, with over half a million people watching and a procession, which includes 20 bands, 150 horses and 7000 participants. Later in the day, the Lord Mayor completes his first day in office by launching a magnificent fireworks display over the Thames. Tickets are allocated on a first-come, first-served basis, though a great view for the fireworks is on the riverside between Waterloo and Blackfriars Bridges, either on Victoria Embankment or on the South Bank.
The River Pageant begins at 9am; fireworks at 5.15pm; FREE
Will your date go off with a bang? Tell us @lovestruck
Tweet