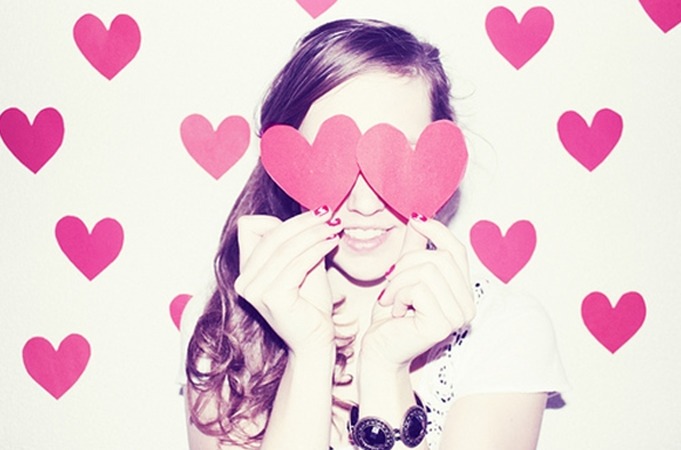 Us Brits can be a slightly cynical bunch. Whilst we believe in true love, soulmates, eternal happiness and matching dressing gowns lavishly emblazoned with 'His and Hers', we tend to draw the line at unrealistic beliefs and rose petal-strewn ideologies says Jo Barnett, the UK's leading dating coach.
Whereas numerous city folk certainly believe in the notion of lust at first sight, love at first sight on the other hand is usually poo pooed as an airy-fairy concoction of Hollywood movies and mythical tales from a rose-tinted yesteryear.
Being naughtily nosy types who feel the need to pry in to the love lives of the masses, the leading mouthwash brand, Dentyl Active, conducted an enlightening survey, which involved asking 1000 British men and women numerous questions on dating and relationships.
Only 23% of everyone asked said that they believed in love at first sight – quite a small yet substantial amount.
We'd love to give you the answer on whether this amorous phenomenon actually exists or whether it's simply a media-enhanced façade, yet sadly we can't.
The best advice we can give you, in case it does happen and you randomly meet the person of your dreams at a party and fall madly in love, is BE PREPARED.
With 50% of survey takers confessing to having kissed someone they had just met at a party, it's clear that love at first sight can happen.
Ok, it's most probably more likely to be lust at first sight, but you catch our drift…
The point is, you need to make sure that regardless of whether it's induced by lust or love, if that spontaneous first kiss happens, it needs to be minty fresh – try Dentyl Active's clever double phase mouthwash, which helps to eradicate oral bacteria for long lasting fresh breath confidence.
Let's be honest. The worst thing that could happen if you ever fall magically in love at first sight is leaning in for a kiss and reeking of something unfortunate.
Halitosis just isn't sexy people.
KISS & TELL: The Dentyl Active range of mouthwashes is scientifically tested to kill and remove oral bacteria, leaving teeth and gums protected for up to 18 hours so that your breath is blissfully fresh…and you are ready to get up close and personal.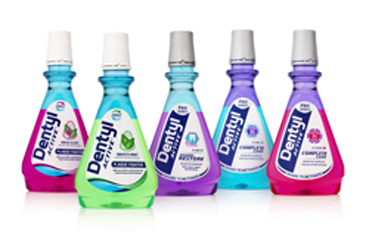 SAY HELLO TO DENTYL ACTIVE – SHAKE IT. SEE IT. FEEL IT. ®
The Dentyl Active range of alcohol free mouthwashes contain antibacterial ingredients – natural essential oils and Cetylpyridinium Chloride – CPC. Both ingredients, which have to be shaken together before swilling the mouthwash around the mouth, are proven to 'bust' oral bacteria which cause nasty breath. The bacteria and debris then stick to the clever mouthwash solution. When you rinse Dentyl Active out from the mouth you can see the bacteria, food debris and other deposits, removed and highlighted as small, brightly coloured masses in the sink. Now that's just plain smart thinking from Dentyl Active!
DENTYL ACTIVE – RANGE FACTS & STATS:
Dentyl Active Plaque Fighter™ – available in Smooth Mint and Fresh Clove flavours. Dentyl Active Plaque Fighter contains two antibacterial agents – CPC and Peppermint oil1. These antibacterial ingredients help destroy bacteria, especially plaque-forming bacteria and provide long lasting fresh breath. Contains 0.05% (225 ppm) fluoride.
Dentyl Active Complete Care™ – available in Icy Fresh Mint and Icy Fresh Cherry flavours. Dentyl Active Complete Care works in six active ways, leaving users with a 'professional clean' feeling and fresh breath for up to 18 hours2. Dentyl Active Complete Care contains 0.05% (225 ppm) fluoride.
Dentyl Active Enamel Restore™ – available in Icy Fresh Mint. Dentyl Active Enamel Restore contains double the fluoride level of the rest of the Dentyl Active range (within recommendations) 450 ppm. This, along with its exhilarating flavour, means that Dentyl Active Enamel Restore will:
Help strengthen tooth enamel by replacing lost minerals
Help protect against acid erosion3
Help tooth enamel become more resistant to acid attack
Data on file.
Enhanced Antibacterial Activity of Cetylpyridinium chloride in Oil: Water Mixtures; O.Ilan and M.Rosenberg; Tel-Aviv University, Israel; Journal of Dental Research 75 (5) 1996
Reference on file.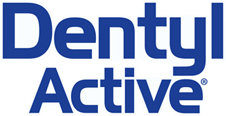 Image: weheartit.com
Tweet