Thousands of people are getting Lovestruck
After a few months on Lovestruck, we met each other and after a few dates we knew we'd found something special. After two months we were on our first holiday, and after five months we'd moved in together. A year later we bought our first home. Four years on, we have just had the most incredible holiday in Spain where we got married and cannot believe this incredible life journey all thanks to Lovestruck.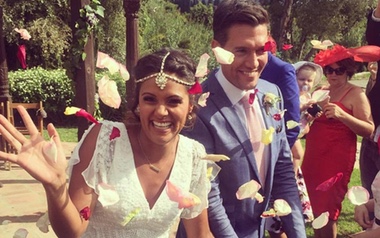 Thousands of people are getting Lovestruck
I saw the Lovestruck ad on the tube and decided to give online dating a go. Our first date was at Liverpool Street after work on a Friday night. We talked and laughed for hours - I smiled all the way home and he even told his flatmate that he'd met his future wife! We actually got engaged six months later whilst camper-vanning our way around Europe for a month. Just one year later, we were married!
Thousands of people are getting Lovestruck
We both joined Lovestruck after realising that meeting new people in London isn't easy! I spotted Rob on the first day I joined the site. He was exactly the type of guy I was looking for. We met for our first date at Gordon's wine bar and hit it off immediately. Rob proposed a month before our 3 year anniversary. He took me to the same wine bar where we met. However, knowing I'd be thinking that something might be on the cards, Rob waited until 6:30am the next day to propose! He had...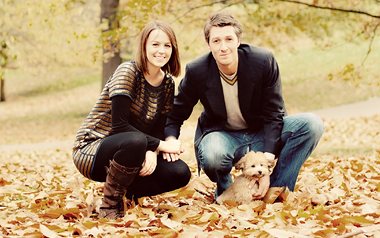 Thousands of people are getting Lovestruck
After a few months I spotted Matthew's profile — well actually my grandmother and my sister did when I showed them the site. We liked the photo of him looking rugged after climbing a mountain in Borneo and the fact he'd worked in Switzerland for six years, which is where I was brought up. We met for a sandwich near our offices for our first date. It felt really natural. Every time we met, we just talked and talked. When Matthew proposed, he got down on one knee in our favourite spot in...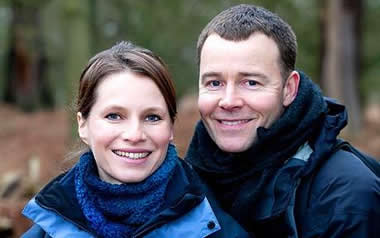 Does Lovestruck really work?
Here is just a small selection of the fabulous success stories that we've received. If you've been Lovestrucked then please let us know.