Thousands of people are getting Lovestruck
I would like to thank everyone, especially Sophie. She first introduced Goddard to me on the first day when I came to your company. Goddard is the second person I dated on my first day since I joined the service. We are two Virgos and we like talking to each other all the time. We have much in common. We take feelings seriously. We both like laughing. Happy that we do not miss each other. In all, thank you Lovestruck
Thousands of people are getting Lovestruck
I meet Jeff through this company. During our first date, I feel he is a nice and quiet gentleman, he treated me the meal. Meanwhile, we still keep in touch using whatsapp. After our vacation, we decided to meet again for movie. Then he started to like me but I wasn't sure about my feelings. Then we went on more date and getting to know each other more deeply, I thought I didn't like him, but I actually have some feelings for him but I just didn't notice. I talked to him about his feeling and...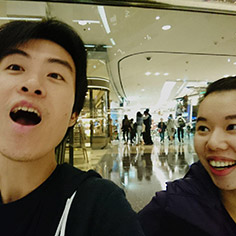 Thousands of people are getting Lovestruck
I joined Lovestruck after moving to Hong Kong, when my friend recommended it as a great way to meet new people. I'd never been on a dating site, and little did I know that it would change my life forever. I first met my wife Hazel on Lovestruck when she winked at me. She seemed just my type, so we exchanged a few messages. After our first date, we started talking every day, and spending as much time together as we could. It wasn't long after that we moved in together, and now we are happily...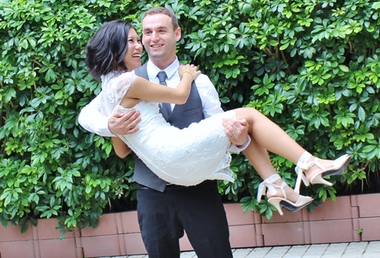 Thousands of people are getting Lovestruck
After a few months I spotted Matthew's profile — well actually my grandmother and my sister did when I showed them the site. We liked the photo of him looking rugged after climbing a mountain in Borneo and the fact he'd worked in Switzerland for six years, which is where I was brought up. We met for a sandwich near our offices for our first date. It felt really natural. Every time we met, we just talked and talked. When Matthew proposed, he got down on one knee in our favourite spot in...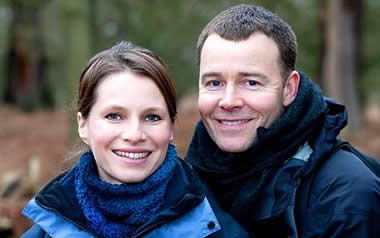 Thousands of people are getting Lovestruck
We both joined Lovestruck after realising that meeting new people in London isn't easy! I spotted Rob on the first day I joined the site. He was exactly the type of guy I was looking for. We met for our first date at Gordon's wine bar and hit it off immediately. Rob proposed a month before our 3 year anniversary. He took me to the same wine bar where we met. However, knowing I'd be thinking that something might be on the cards, Rob waited until 6:30am the next day to propose! He had,...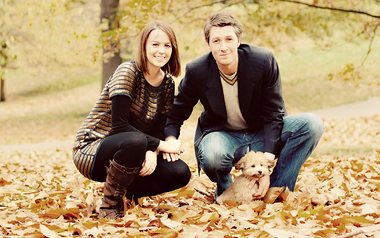 Does Lovestruck really work?
Here is just a small selection of the fabulous success stories that we've received. If you've been Lovestrucked then please let us know.