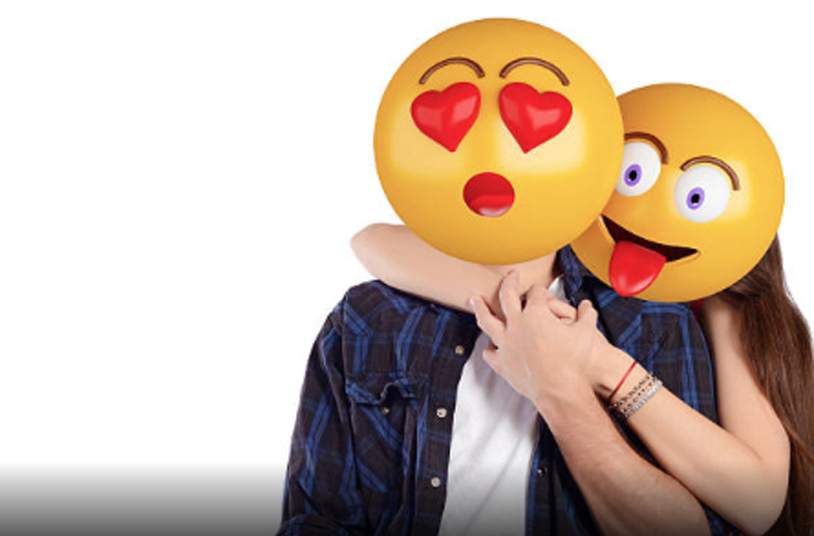 When 176 emojis were created by Shigetaka Kurita back in 1999 for a bunch of Japanese teenagers, who would have predicted the global obsession decades later where 92% of people online use them!
And now it seems if you're not using emojis when online dating, you are actually missing out on some potential candidates. Really? ?
Hear us out. There's no doubt your first message forms that crucial first impression. Face to face you have the chance to improve or change that first impression to your favour by watching closely how your date reacts to you and responding accordingly. In the world of online dating however, if you mess up with the first message you'll probably not get a second chance. So when sending a message it's not only whether or not you use an emoji but the emoji you choose that can really affect your chances.
Neil Cohn, an American linguist confirms "They [emojis] definitely work in the dating context, their novelty certainly makes them good for that purpose. Moreover, as emojis are used to convey the way we feel about things, and people, if we pay attention, we can even understand what our partner is looking for during a conversation – be it a long term relationship, a casual hook-up or a 'friend zone' buddy."
This makes sense. How many times have we misinterpreted a message by not being able to sense the tone or manner it was sent in? After all, not everyone is a natural communicater online (we're saying nothing, you guys) but by simply inserting an emoji into the conversation, the recepient can better gauge the feelings/tone and humour intended.
Don't send these emojis to her: ?[eggplant], ?[flexed biceps], ?[fist bump] and ?[clapping] emoji, Do send her: ?[happy devil], ?[hungry face], ?[smiling face], ?[see no evil], ?[heart eyes] and ?[smirky face] in the opponent`s message.
Don't send guys: ?[Vulcan salut], ?[ring],?[crying face] or ?[pile of poo] emojis. Do send him:  ?[crazy face], ?[laughing crying], ?[see no evil], ?[weary face], ?[two hearts] and ?[kissing lips].
So what do you think. Are you an emoji fan? Do you love using and receiving them when dating? However you may feel, the emoji is going nowhere fast so embrace these quirky little icons, they may just help you find the one…..?
Save
Save
Save
Save
Save
Save
Save
Save
Save
Save
Save
Save
Save
Save
Save
Save
Save
Tweet